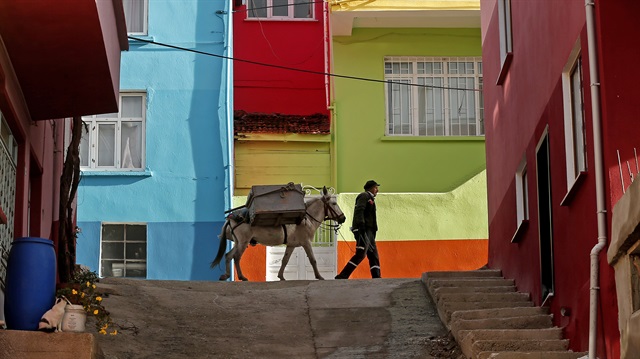 For nearly 15 years, a trash collector in southwestern Turkey has forged a unique friendship of the four-legged kind: a hard-working mule, adept at navigating the narrow streets and alleys of the city.
In Babadag in the Denzili province, certain neighborhoods -- Gundogdu, Gazi, and Cumhuriyet -- have streets far too narrow for normal garbage trucks to venture.
Which is where trash collector Adem Nazlı comes in.
Nazlı and his trustworthy mule companion can go where trash trucks fear to tread, stepping into the narrow byways to clear away rubbish left for collection.
As for the handy mule, Nazli named the pale mount "Beyaz," meaning "white."
He starts his working day by tending to Beyaz, then sets off with the sanitation mule to pick up the rubbish, depositing it in Beyaz's large plastic saddle-bins.
Later the two deliver the garbage -- up to a hefty 300 kilograms a day -- to a waste collection center.
"Beyaz and I have been collecting the trash together for nearly 15 years," Nazli told Anadolu Agency.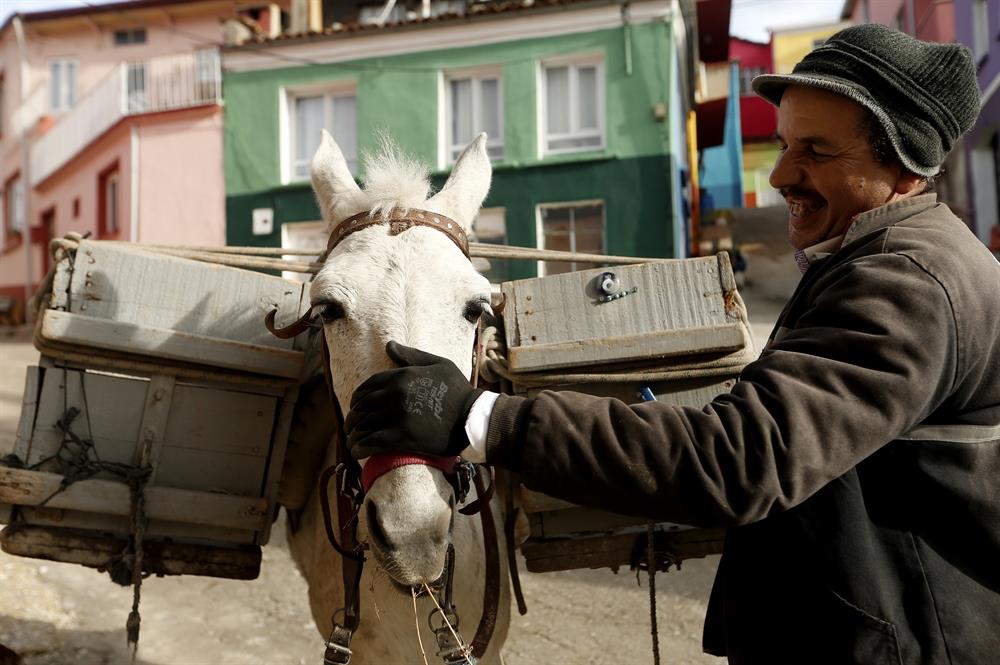 "When I get up in the morning, I go to the barn and take care of Beyaz, and feed and water him. Then we head out."
Nazlı sung the praises of his friendship with his helpful mule companion.
"We're like friends to each other.
"He looks for the pistachios and seeds in my pocket. When he gnaws at my pocket, I can tell that he wants some seeds and pistachios."
"I wouldn't trade Beyaz for the whole world," he added.