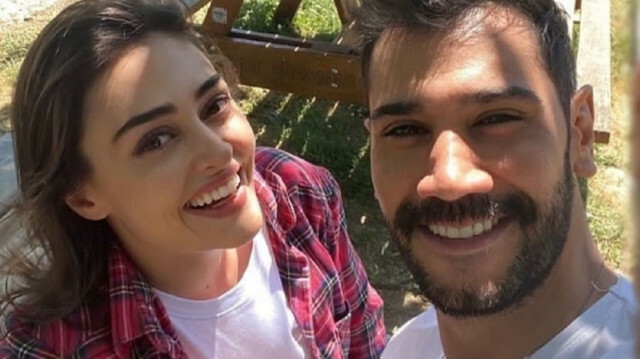 Esra Bilgiç and Uğur Güneş
Turkish beauty Esra Bilgiç, who stole hearts with her stunning persona as Halime Sultan in the globally acclaimed historical drama "Resurrection: Ertugrul," is set to return to screens; however, this time we will not see her donning traditional Ottoman attire.
In her new series, the 28-year-old Turkish sultan will be sharing the screen with her former co-star Uğur Güneş, a popular actor who rose to fame with his role as Tugtekin Bey in the same smash hit historical drama.
"Today is the first day on the set of Kanunsuz Topraklar," Bilgic tweeted on Friday to announce the upcoming show.
"Kanunsuz Topraklar," which translates to "Lawless Lands," is expected to air in the second half of 2021, according to reports.
Filmed in the Turkish city of Zonguldak, which boasts the largest coal mine located on the western Black Sea coast, the drama is based circa 1940, and centered around the struggles of the ever-elusive love with a backdrop of class barriers.
Gülfem, the character whom Esra Bilgic brings to life, falls in love with Davut, a miner who works at the quarries owned by her wealthy father. 
Fans are waiting on tenterhooks to watch the romance brewing between the two and find out if  love  truly knows no barriers. Stay tuned!
3 years ago