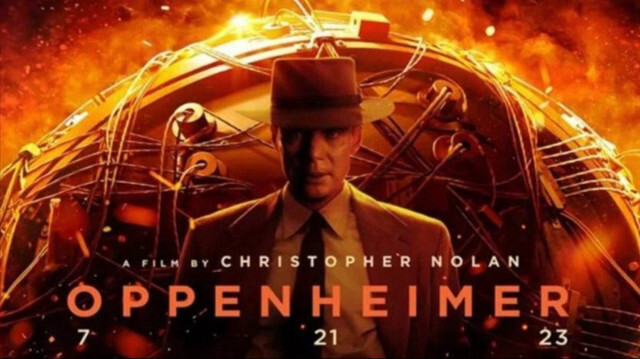 Oppenheimer, Christopher Nolan's highly-anticipated biopic on the inventor of the atomic bomb, hit theaters across the world, including Türkiye, on Friday.
The just over three-hour movie stars Peaky Blinders actor Cillian Murphy, who also collaborated with Nolan for The Dark Knight Trilogy, as well as Emily Blunt, Florence Pugh and Matt Damon.
The film is the adaptation of Kai Bird and Martin J. Sherwin's Pulitzer Prize-winning 2005 book, American Prometheus: The Triumph and Tragedy of J. Robert Oppenheimer.
Known as the "father of the atomic bomb," Oppenheimer led the Manhattan Project, the undertaking during World War II which produced the first atomic bomb.
The premiere coincides with actors and screen writers in Hollywood starting a strike over wages, the use of artificial intelligence and profits from digital streaming.
5 months ago