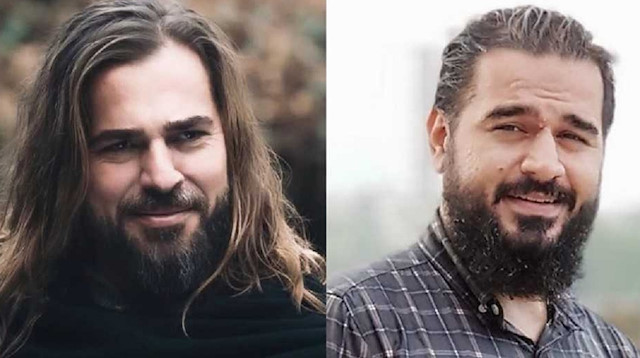 Hold onto your hats ladies and gentleman! Pakistan now has its very own Ertugrul Ghazi, the father of the founder of the Ottoman Empire.
Hardcore Pakistani fans of the series were shocked when they discovered the doppelganger of Engin Altan Düzyatan, who stars as the famous leader in the globally-acclaimed Turkish TV series Resurrection: Ertugrul, in their very own backyard.
Mustafa Hanif is a Pakistani Youtuber from Karachi who shot to fame on social media after it was discovered that he bears a striking resemblance to the titular character of the show, which also airs on PTV.
"My name is Mustafa and many people in my office had watched Diriliş: Ertuğrul before it even started airing on PTV. I was often told that I resemble the leading character of the serial, but I never paid much heed to it. Then when my own family started watching the show and said the same, I watched it too and was shocked," Hanif said in an interview.
Hanif, who has a master's in international relations, used to mostly upload tourism related videos onto his channel, however he has started reviewing episodes of the Turkish drama in which he has also expressed his enthusiasm to visit Turkey and meet Engin Altan Düzyatan.
Often described as the Turkish Game of Thrones, the series depicts the 13th century Anatolia and tells the story before the establishment of the Ottoman Empire. It illustrates the struggle of Ertugrul Gazi, father of the empire's first leader.
The series illustrates the struggle of Ertuğrul and his warriors against a plethora of adversaries from the Knights Templar to Mongol invaders.
According to the state-run Pakistan Television (PTV), 133.38 million people have so far watched the drama series from April 25- May 14. Also, its episodes are trending on YouTube in Pakistan every day.
In just 20 days, since the series with Urdu dubbing started riding on the airwaves, PTV's YouTube channel has registered exponential rise in its viewership with 2.1 million subscribers, shattering all previous records.