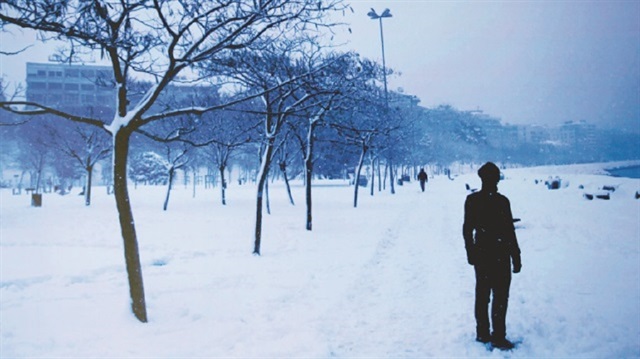 Somali photographer highlights refugee plight in 'Erase & Rewind' exhibition
An 18-year-old Somali Abdi Deeq, who lost his father five years ago in a terror attack on Somalia and moved to Turkey with his brother, draws attention to tragedy of the refugees in his photographs.
Deeq says that he aims to show that the refugees are trying to do something under present conditions and presents art lovers with his photographs in the "Erase & Rewind" exhibition in Istanbul.
Deeq said he features the theme of "loneliness" in the exhibition which consists of 25 photographs and is being held at Design Atelier Kadikoy (TAK).
"I dedicated this exhibition to refugees and child refugees. I am sending messages of peace to the world with my photographs. I hope that peace will be brought to third world countries as soon as possible. I plan to continue my studies in the field of human rights," he added.
The young artist noted that he has not lost his hope and holds on to life with photography.
'My photographs reflect my experiences'
An undergraduate at Bahçeşehir University's Photography and Video department, Deeq pointed out that he felt more liberated after he started taking photographs.
"I tried to convey what I experienced and felt after I came to Turkey," he said. Deeq focuses on the efforts of refugees to hold onto life in various countries.
"When I was 13, we set off on a long journey with my brother. Back then, we did not know that this journey would be called a 'migration.' We arrived in Istanbul. My photographs reflect this difficult period."
Different story in every frame
Abdi Deeq takes candid photos of refugees who live various places in Istanbul.
"Each of my photographs has a story," he added. Deeq stressed that a 4-year-old Syrian child playing football is very special to him.
"Considering the pitch as a battle field, I tried to convey the message that you have to go beyond the limits even to be able to be a child. I photographed the still trains in Haydarpaşa and wrote: 'These trains are going nowhere.' I took pictures of rootless trees, shouting: 'Where are my roots?' " he said.
6 yıl önce