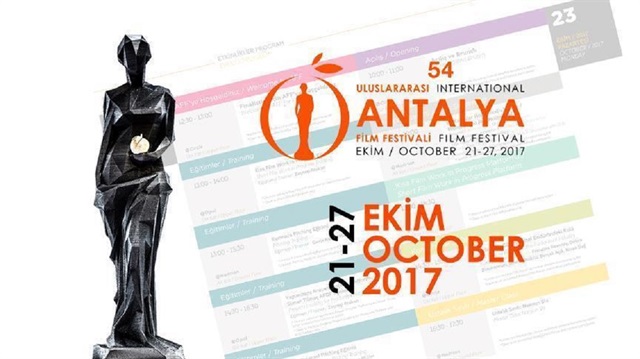 A week-long international film festival will open this Saturday in Turkey's Mediterranean province Antalya.
The International Antalya Film Festival between Oct. 21-27 will showcase more than 30 movies.
For the first time in the festival's 54-year history there will be no separate categories for national and international films.
The competing movies for this year are:
A Man of Integrity (Director: Mohammad Rasoulof), Iran
Angels Wear White (Director: Vivian Qu), China
April's Daughter (Director: Michel Franco), Mexico
Human Flow (Director: Ai Wei Wei), Germany [Documentary]
The Guest (Director: Andac Haznedaroglu), Turkey [World Premiere]
Radiance (Director: Naomi Kawase), Japan/France
Redoubtable (Director: Michel Hazanavicius), France
Scary Mother (Director: Ana Urushadze), Georgia
The Florida Project (Director: Sean Baker), U.S.
Ugly Duckling (Director: Ender Ozkahraman), Turkey
The festival will award 50,000 euros ($58,000) cash prize to the best film, 25,000 euros ($29,000) to the best female director, 25,000 euros ($29,000) to the best actress and 25,000 euros ($29,000) to the best actor.
The festival first began under the title Antalya Art Festival in 1964. Turkish Director Behlul Dal was its mastermind.
Antalya has been home for culture and art activities even before the first festival.
After the ancient Aspendos Theatre was restored in 1930, upon Turkey's founder Mustafa Kemal Ataturk's order, it hosted grease wrestling events.
Later, in 1953, Ankara State Conservatory Theatre students performed Romeo and Juliet in Aspendos. People living in Antalya at that time showed an intense interest for the play and 10,000 out of the 50,000 residents showed up to watch the play.