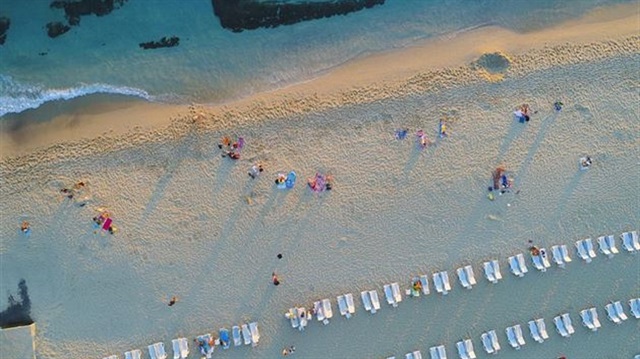 Turkey's tourism income reached $11.39 billion -- a year-on-year increase of 37.6 percent -- in the third quarter of 2017, the Turkish Statistical Institute (TurkStat) said on Tuesday.
TurkStat said 77 percent of this income (excluding GSM roaming and marina service expenditures) was received from foreign visitors, with the rest coming from Turkish expats.
The number of visitors who left Turkey in the third quarter reached nearly 16.66 million, a 38.1-percent increase when compared to the same period last year.
While 82.6 percent of visitors -- 13.77 million -- were foreign, 17.4 percent were Turkish citizens resident abroad (nearly 2.9 million).
The average expenditure of visitors stood at $684 per capita for the quarter, the data added.
The number of Turkish citizens traveling abroad increased by almost 12.5 percent in the same period, reaching 2.5 million people. They spent an average of $621 per capita.
"Tourism expenditure, which is the expenditure of Turkish citizens resident in Turkey and visiting abroad, increased by 37.9 percent compared to same quarter of previous year and reached $1.56 billion," TurkStat said.
The next TurkStat release on tourism will be on Jan. 31, 2018.