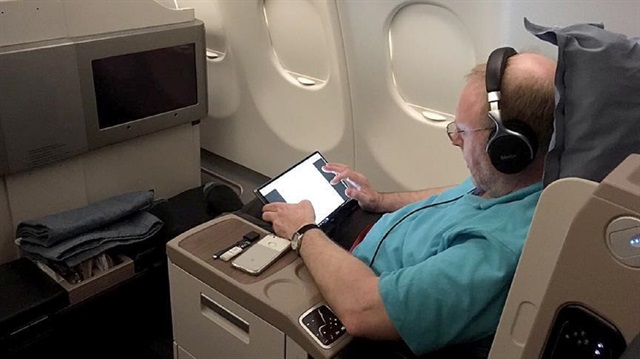 Turkish Airlines started to offer on Saturday laptops for its business class passengers on U.S.-bound flights.
A statement by the national flag carrier said that laptops with a touchscreen were equipped with "a security system that protects passengers' personal information".
"After using the computer, passengers can copy their data to an external storage unit (USB drive) if they wish, and all personal works of the passengers will be automatically and completely deleted from the computer when the computer is turned off," the THY added.
Regulations forbidding passengers from carrying electronic devices larger than cell phones aboard the plane are currently in place for Turkish Airlines passengers.
On March 21, the U.S. Department of Homeland Security said the restrictions would apply to flights from 10 foreign airports in eight Muslim-majority countries, including Istanbul's Ataturk International Airport.
The U.K. later issued a similar ban on all flights from airports in Turkey, Lebanon, Egypt, Saudi Arabia, Jordan and Tunisia.
The airlines will start to implement the same practice for the United Kingdom-bound flights on May 12.