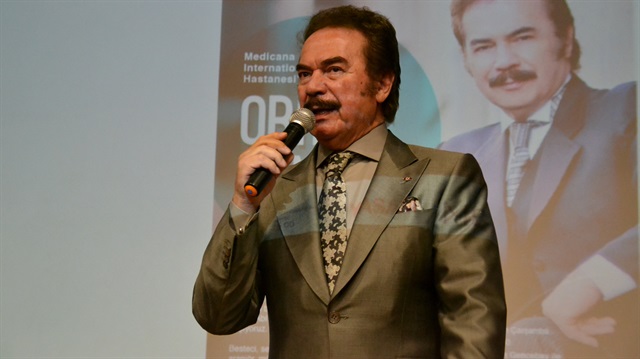 Turkish artists and celebrities on Monday welcomed a proposal of rebuilding an iconic opera house at Istanbul's Taksim Square.
Turkish President Recep Tayyip Erdoğan announced earlier that the new opera house is scheduled to open in the first quarter of 2019.
Speaking at Halic Congress Center, Erdogan had said the new Ataturk Cultural Center, known by its Turkish initials AKM, would be a "symbolic" site of Istanbul.
Orhan Gencebay, a veteran arabesque music singer, told Anadolu Agency: I think everyone is happy as me".
"I thought the name would change, I am glad that it does not change," he added.
Tan Sagturk, a ballet dancer, said it took many years to put the project into practice but it eventually came true.
"I think here [the new Ataturk Cultural Center] will be the heart of Turkey and Istanbul. Our Ataturk Cultural Center will be revived again," he added.
An architect Sinan Genim and clarinet virtuoso Serkan Cagri also expressed delight over the announcement.
Besides the celebrities, people of Istanbul have also welcomed the government's move.
Ibrahim Arpaci, a resident of Istanbul, told Anadolu Agency that it was better to destroy non-historical buildings and erect more modern buildings instead of them.
"The current AKM [Ataturk Cultural Center] building is not a historical building, everything is being renovated in Taksim. This must be renewed too," Arpaci added.
Hacer Kocak, another resident of Istanbul, said the new building would be more beautiful, adding: "I find this change very positive and I really want it."
The Ataturk Cultural Center was first designed as a theater building by French architect Auguste Perret and built in 1946. The building suffered major damage in fire in 1970, and it reopened in 1977.
President Recep Tayyip Erdogan also announced on Monday that Istanbul's Taksim Square would become entirely pedestrian, which would stop traffic from reaching the Ataturk Cultural Center.