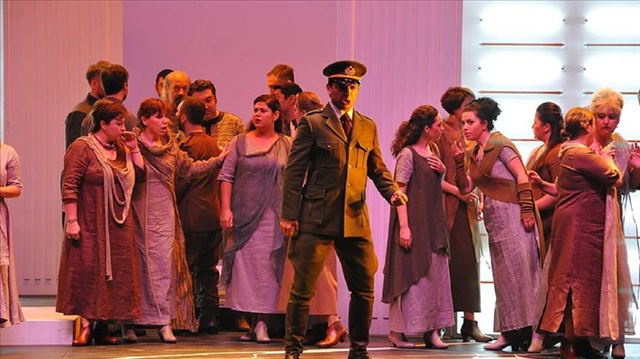 An opera based on a novel by a writer better known for police thrillers will premiere this weekend in Istanbul.
Suat Arıkan, art director of the Istanbul State Opera and Ballet (IDOB), told Anadolu Agency on Friday that Ninatta, adapted from Ahmet Umit's 2006 book Ninatta's Bracelet, will open Dec. 2 at Kadikoy's Sureyya Opera.
The book tells the story of the Hittites, an ancient civilization and empire historians say was present in north-central Anatolia.
On its website, the State Opera calls the opera "a cry against war".
"Ambitious kings' lust for land. A history written in blood. A hopeless longing. A young woman who feels love as a sin," reads the website's teaser for the opera.
Arikan said the operatic Ninatta was composed by Evrim Demirel, with the book by Umit himself, who is best known for crime novels such as Patasana and Beyoglu Rhapsody.
This is the first opera for both Umit and Demirel, Arikan said, adding that Mehmet Erguven will be directing.
"It's quite exciting for us," he said.
According to Arıkan, Ergüven took a "modern, different" approach to the piece.
"It's an abstract interpretation of stories that happened thousands of years ago in these lands."
"I hope that more operas and ballets will be written in the future, similar to this story, which tell the story of our land," he added.