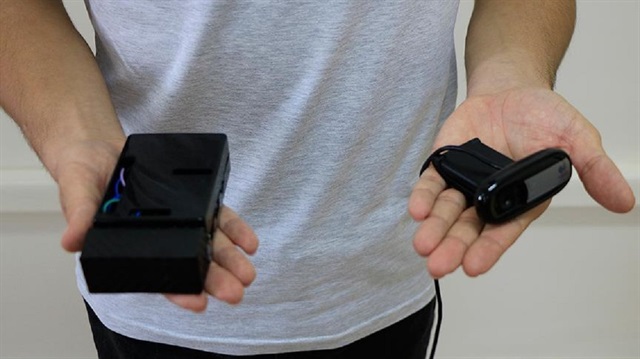 A Turkish student has designed a device that can protect children from potential abuse by babysitters.
Mevlut Kagan Balga, a 21-year-old computer engineering student at Selcuk University in southwestern Konya city, has named his device 'Cingoz' which means a vigilant eye.
"Sometimes violence from babysitters is reported in the news. Parents entrust their children to others when they are working," he said.
The device can also assist patients who suffer from Alzheimer's disease -- which results in memory loss.
"Parents attach a camera to the module and place it on the chest of the child or patient. Later, images [captured by the device] are sent at specified times to a website developed for the device," Balga said.
He added that images can be accessed after a username and password is entered into the system.
The device sends notification if it spots an unknown face near the child.
Balga claims his device is pocket-friendly as it is attached to a person, while other models need to be installed in each room.
He said that he did not have any financial support for his project, adding that he introduced it last year during a conference in Turkey's Mediterranean province of Antalya.
By adding a voice feature to the device, he plans to increase its relevance to visually-impaired people.
"We are especially trying to improve its battery life. For now, it can stay active for seven to 13 hours," he said.