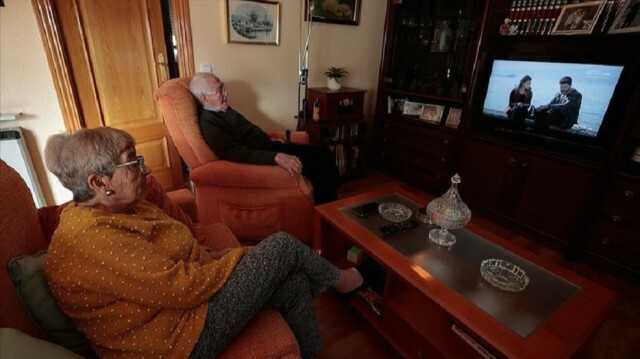 Turkish television series which has aired for four years in Spain has brought the Spanish and Turkish communities closer together.
Spanish media group, Atresmedia, pioneered bringing the Turkish series to Spain and introduced nearly 20 series to the Spanish audience.
Atresmedia's Deputy General Manager Jose Antonio Anton told Anadolu Agency that thanks to the Turkish series, a bridge was built between the two cultures.
Anton said the supremacy in the television series industry in Spain, which was in the hands of the Americans in the past, has now been passed to the Turks.
"The impact of Turkish TV series on Spanish society has increased day by day. So much so that Spanish families, who named their children Jonathan when American TV series was influential in Spain, began to name them Mustafa," he said.
What is Fatmagul's Fault? was the first Turkish TV series that was introduced in 2018 to the Spanish audience by the media group, said Anton.
"Over time, we saw that the TV series we broadcast broke rating records. The stories, scenes and acting in Turkish serials were very popular in Spanish society," he said.
"Turkish TV series has raised the bar in the TV series industry, which was dominated by American, French, British and Latin Americans in the past. Some productions show the modern face of Turkey to Europe and break down the prejudices," he added.
#
Turkish television series
2 years ago