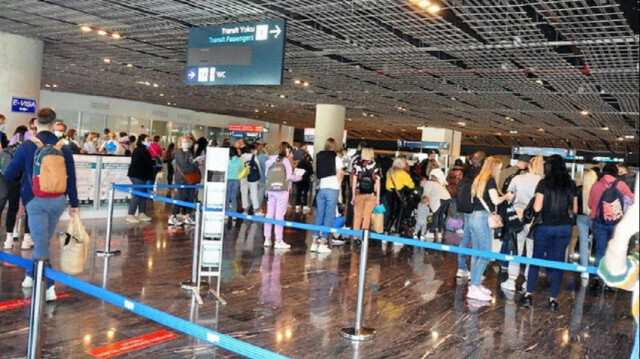 Türkiye, with very good quality service and affordable prices, remains a top tourism destination for Germans, the head of the German Travel Association (DRV) said on Thursday.
"Türkiye, as one of the most favorite destinations for the German holidaymakers, is very much in demand. And the turnover is increasing week by week," Norbert Fiebig told Anadolu during the world's largest tourism trade show ITB Berlin.
He said German travel agencies have reported a huge increase in early bookings in recent months, showing that the tourism sector continues to recover at a strong pace after the coronavirus pandemic.
"In December, January, February, we had strong booking months. And the good thing for our Turkish partners and friends is that Türkiye is on the very top, it's gaining a lot and it is a very strong season," Fiebig said.
Travel agencies expect a record number of German tourists to visit Türkiye this year, exceeding last year's figure of 5.7 million travelers.
Fiebig said they are very optimistic that it would be a very good summer season, especially for popular Turkish destinations in the Mediterranean.
He said rising energy costs and inflation in Germany are not stopping people from traveling, but many have become more price sensitive and looking for good quality service with affordable prices.
"So, Türkiye is very much in the focus of the clients. And that is because they have so much to offer, they offer a brilliant product on a reasonable price," Fiebig said.
"And they are very good in all-inclusive products. And that is important for our price-sensitive clients. The right product for the right time," he added.
#
German Travel Association
7 months ago