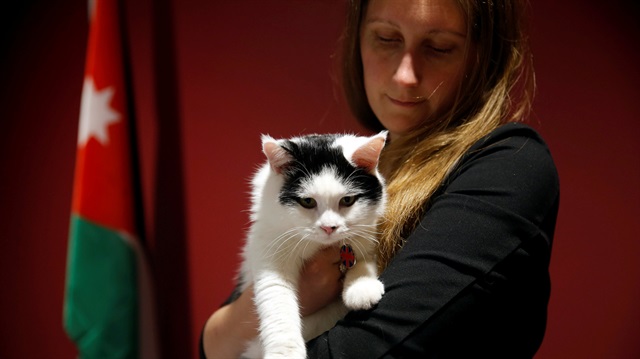 Dubbed "diplocat," Lawrence of Abdoun has been appointed by the British Embassy in Jordan. The former black and white rescue cat reports to Palmerston, another cat who is the chief mouser at the UK's Foreign & Commonwealth Office.
Their duties include keeping the embassy free from mice and posting on Twitter about their work. Lawrence tweets under the name "LawrenceDipCat" and has over 6,000 followers.
The name of Jordan's diplocat is a combination of Lawrence, a British officer who fought alongside Arabs during World War I, and Abdoun, the neighborhood of Amaan where the embassy is located.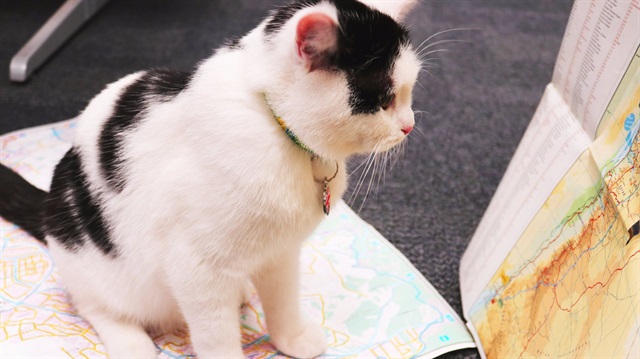 Lawrence of Abdoun was quickly exposed to the perils of social media when he was called out for being slightly chubby.
"He's been a bit upset because some people have said he looks a bit fat, so he'll be doing some exercises and posting to sort of rectify the situation," Deputy Ambassador Laura Dauban said.
Dauban added that through Lawrence's social media presence, the embassy sought to show Jordan in a different light and portray "what it is really like, a peaceful, prosperous country."
Since 1924, the British prime ministry has been appointing cats to catch mice. The expenses of the cats are covered by the state.
Following @diplomog's lead - always steal the boss's chair when you get the chance #seatofpower. Don't think @EdwardOakden minded too much. pic.twitter.com/OlehOSeQPf

— Lawrence of Abdoun (@LawrenceDipCat) October 26, 2017