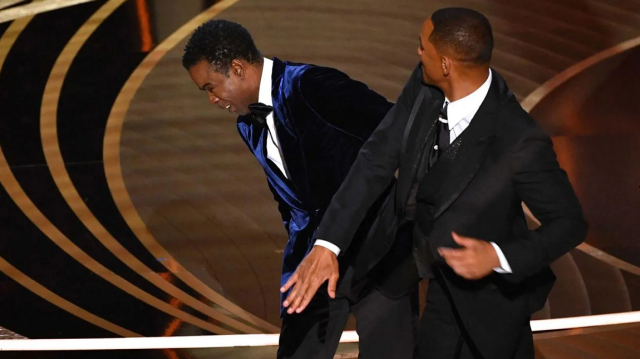 Hollywood actor Will Smith has been banned from attending the next 10 Oscars after he slapped comedian Chris Rock on stage during the 94th Academy Awards, the Academy of Motion Pictures Arts amp; Sciences announced on Friday.
The decision to ban Smith comes after the Academy's Board of Governors convened to discuss its response.
In addition to being banned from a decade-worth of Oscars, Smith is also barred from attending any Academy events during that time. Academy President David Rubin and CEO Dawn Hudson cited Smith's "unacceptable and harmful behavior" during the March 27 event in an open letter to Academy members.
Rubin and Hudson acknowledged the Academy "did not adequately address the situation in the room" during the show itself when Smith later went on to accept the Academy Award for best actor. The Academy leaders apologized for fumbling the response, saying they "fell short" and were "unprepared for the unprecedented."
"We want to express our deep gratitude to Mr. Rock for maintaining his composure under extraordinary circumstances," they wrote. "This action we are taking today in response to Will Smith's behavior is a step toward a larger goal of protecting the safety of our performers and guests, and restoring trust in the Academy."
Smith announced his resignation from the Academy last week in the midst of searing criticism for his attack on Rock.
After the March 27 slap, Smith repeatedly shouted at Rock to "Keep my wife's name out of your (expletive) mouth."
2 yıl önce