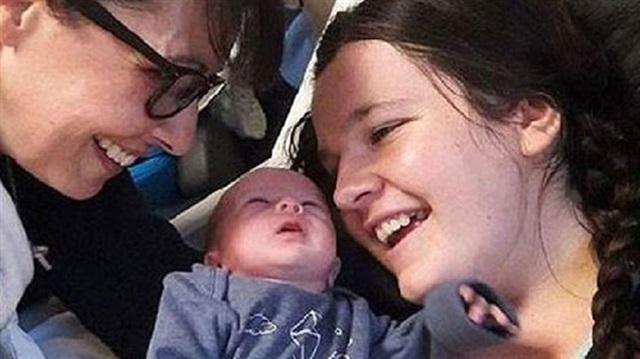 A 22-year-old mother from South Wales woke up from a coma thinking she was 13 years old after her heart stopped during labor.
Shannon Everett's heart stopped during labor for 68 minutes after she started to bleed heavily.
The expectant mother, who was in a medically induced coma for two weeks to save her life, woke up for the first time after giving birth to her son, Nico, without any recollection of the previous nine years of her life.
When she woke up she had no idea who her fiancé or two children were.
"She kept calling me 'mammy' and when we asked her where she lived, she gave us the address for a house we'd lived in when she was 13," Shannon's mother told reporters.
Shannon, who is barely able to see, is currently still undergoing treatment with her family by her side, and she hopes to recover her lost memories at some point in the future.
The extremely rare condition, which occurs in around one in 53,800 pregnancies in Europe and one in 40,000 in the U.S., is called Amniotic Fluid Embolism. It causes rapid breathing failure and cardiac arrest, followed by severe bleeding. Early symptoms include agitation, anxiety, shortness of breath and skin discoloration.