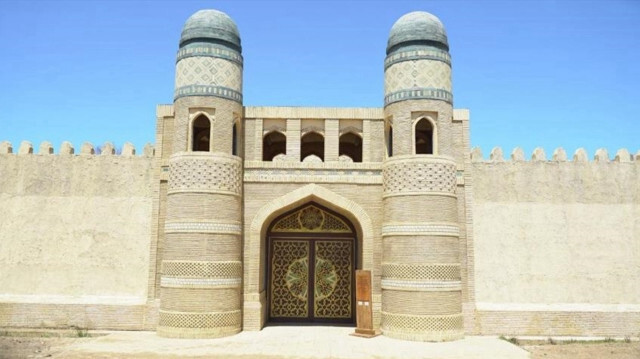 In Istanbul, visitors of the Bozdag Film Studios, the third largest film set in the world and the largest in Europe, explore the elements of ancient Turkish history, particularly that of the Ottoman Empire.
The historical buildings built in accordance with authenticity for the shooting of TV series offer fans an opportunity to see the set environment and take them on a historical journey.
The locations of the studio consist of places such as Inegol Castle, Urgenc Market, Marmaracik Castle, Yenisehir Market, Kulucahisar Castle, Harzemshah Palace, Sogut, and Kayi Tribe sections.
Thanks to interactive activities, visitors can experience and learn about history firsthand.
In Kayi Tribe sections, one of the most frequently used locations for TV series Dirilis (Resurrection) Ertugrul and Kurulus Osman, visitors can take photos in traditional Turkish costumes and also engage in activities such as horseback riding, observe the production of Turkish crafts, and examine the daily life of the Kayi people.
Visitors not only get to see the sets of the series they admire but also have the opportunity to meet and chat with the actors.
In the Sogut area, visitors can spend time in areas where they can enjoy traditional juice and coffee, and they can purchase traditional costumes from the souvenir shop.
The studio hosts visitors from many cities in Turkey as well as numerous visitors from the Middle East, Central Asia, Africa, the Balkans, and Latin America.
Speaking to Anadolu, Mehmet Bozdag, the head of the Bozdag Film's board of directors, producer, and screenwriter, stated that he always dreamed of turning the set of the series into a studio and opening it for visits when he started Dirilis Ertugrul.
"We had seen many examples of this abroad. We thought that our stories, which tell the epics of our own history, should also meet with the audience. I believe that the places where the series are shot, the atmosphere, the efforts, and the sets should be seen.
"There has been great interest from visitors since day one. Here, it is not just a studio visit. There are also cultural activities. Our viewers get to see the most important cultural elements of Turkish history. Most of the people who come now are very satisfied," he said.
Bozdag emphasized that they are working every day to increase the allure of the studio.
"We want to create big, grand shows here in the future. We are working with our team on this. Hopefully, we will accomplish it next year, and starting in April, there will be big shows. We plan to have shows with an audience of 30,000-40,000 people," he said.
"When people hear that we have opened, they come from Africa, Latin America, Central Asia, and Europe with great longing. I thank all our viewers," he added.
* Writing by Esra Tekin in Istanbul
#
World's 3rd largest film studio
5 months ago