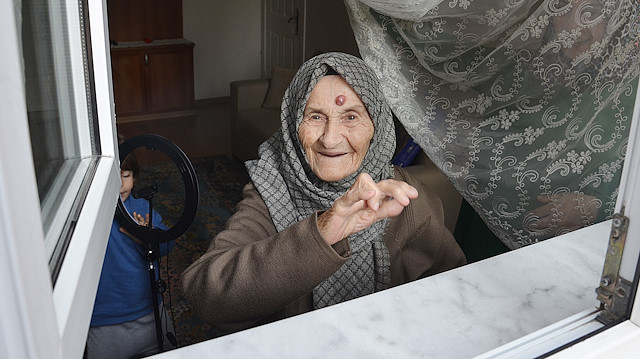 A 105-year-old Turkish woman in Istanbul has beaten the coronavirus in just five days.
After noticing symptoms like weakness and loss of appetite, Huriye Baskapan and her children and grandchildren went to hospital for diagnosis and treatment.
She was hospitalized when her COVID-19 test came out positive and problems were observed in her kidneys and liver. Her daughter and a grandchild were also infected with the same virus.
Despite her old age and chronic diseases, she managed to beat the illness with a five-day treatment. Other members of her family also recovered and returned to their daily routine.
"My illness passed quickly. I could not understand what happened. I was just told I was infected with this virus," Baskapan said.
She thanked the doctors and the Turkish state. "They took care of us at the hospital. They cared for us. May Allah give them a long life," she said.
Her doctor Emre Ozge said they gave "an aggressive treatment" to Baskapan for the first two days and revised the treatment according to daily blood tests and physical examinations.
"COVID-19 can be fatal for patients in old age and with underlying health conditions. She responded very well to the treatment," Ozge said.
* Writing by Dilan Pamuk in Ankara