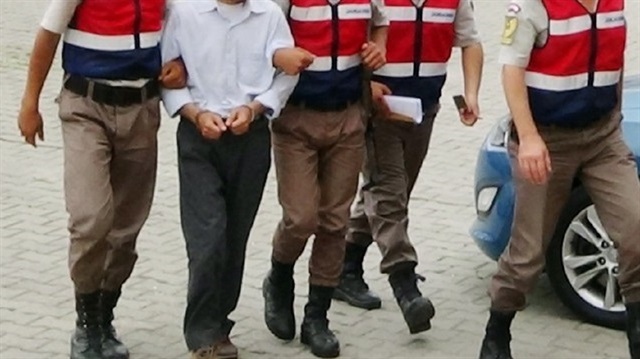 A total of 11 non-commissioned officers were arrested on Wednesday as part of an ongoing investigation into the Fetullah Terrorist Organization (FETÖ), according to a statement from Ankara governor's office.
The statement said that the officers were taken into custody in four different provinces of Turkey, without giving further details.
Meanwhile, 52 out of 87 people who were arrested in Izmir on Sept. 20 as part of an investigation into the financial and education network of FETÖ were remanded in custody for being part of an armed terrorist organization,quot; a judicial source said. The rest of the suspects were released under judicial control.
Twenty former teachers were also arrested in different parts of Turkey on the suspicion of using FETO's secret messaging application ByLock, according to police sources who spoke on condition of anonymity.
The ByLock smartphone app was allegedly used by FETÖ members during last year's deadly defeated coup attempt.
ByLock is believed to have been cracked by Turkish security agencies, allowing them to identify tens of thousands of suspected FETÖ supporters.
FETÖ and its US-based ringleader Fetullah Gülen orchestrated the defeated coup attempt of July 15, 2016, which left 250 people martyred and nearly 2,200 injured.
FETÖ is behind a long-running campaign to overthrow the state through the infiltration of Turkish institutions, particularly the military, police and judiciary.