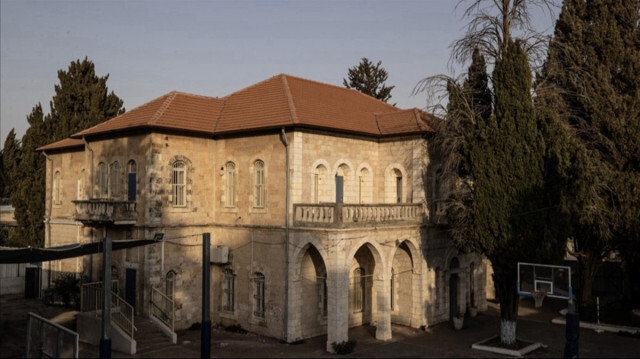 Saudi Arabia's first ambassador to Palestine arrived in the West Bank on Tuesday on an official visit.
Ambassador Nayef bin Bandar al-Sudairi arrived in the West Bank via the al-Karama border crossing, traveling from Jordan on a two-day visit, during which he will meet with President Mahmoud Abbas.
Al-Sudairi is scheduled to meet with Palestinian Foreign Minister Riyad al-Maliki and Prime Minister Mohammad Shtayyeh as well.
On Monday, the Palestinian Foreign Ministry said al-Sudairi will visit Ramallah on Tuesday and Wednesday.
On Aug. 13, the official Saudi Press Agency reported that al-Sudairi, who is also the Saudi ambassador to Jordan, "formally presented a copy of his credentials as Ambassador Extraordinary and Plenipotentiary, Non-Resident Ambassador to the State of Palestine and Consul General in Jerusalem."
Al-Sudairi is the first Saudi ambassador to Palestine. The kingdom had a Consulate General in Jerusalem, but it was closed with Israel's occupation of the city in 1967, when the West Bank, including East Jerusalem, was under Jordanian administration at the time.
#
Nayef bin Bandar al-Sudairi
2 months ago