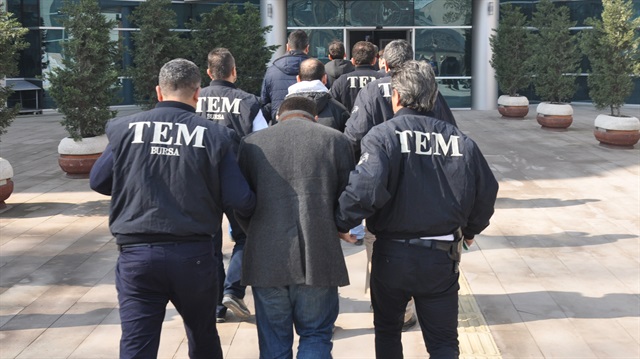 Istanbul chief prosecutor's office early Saturday opened a new investigation into the twenty-one suspects who were going to be released as part of a probe into the media network of the Fetullah Terrorist Organization (FETÖ), a judicial source said.
The new investigation, which extends their ongoing detention, accuses the suspects -- including Turkish singer Atilla Taş -- of attempting to destroy the Turkish government and the constitutional order.
An Istanbul court ordered their release on Friday, to the surprise and dismay of many who took to social media to protest the decision, including lawmakers and journalists.
According to Turkey's government, terrorist group FETÖ and its U.S.-based leader Fetullah Gülen orchestrated the defeated coup of July 2016 which left 249 people martyred and nearly 2,200 injured.
Ankara has also said FETÖ is behind a long-running campaign to overthrow the state through the infiltration of Turkish institutions, particularly the military, police, and judiciary.
In the wake of the putsch attempt, tens of thousands of FETÖ suspects have been arrested, including many in the armed forces, police, judicial system, education and business sector.