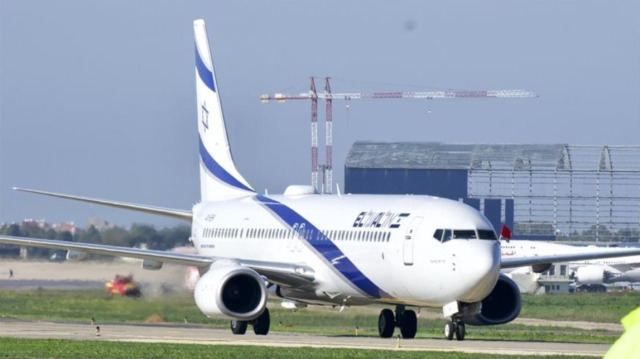 Israeli Communication Minister Shlomo Karhi has arrived in the Saudi capital Riyadh to attend an international conference, according to Israeli media.
The official Israeli Broadcasting Authority said late Monday that Kahri was accompanied by Knesset member David Bitan and officials from the Communication Ministry to join the 4th Extraordinary Congress of the Universal Postal Union.
For its part, Israeli daily Yedioth Ahronoth reported that the delegation comprises of nine officials and visits Saudi Arabia during the period between Oct. 1-5.
Kahri is the second Israeli minister to visit Saudi Arabia in less than a week as Tourism Minister Haim Katz visited the kingdom on Sept. 26 to attend a UN tourism event.
Recent months have seen US efforts to strike a deal to normalize relations between Israel and Saudi Arabia.
Saudi Arabia and Israel don't have diplomatic relations and Riyadh insists that any deal to normalize ties with Tel Aviv must include a component advancing efforts to establish a Palestinian state, concessions that Israel has so far flatly rebuffed.
Six Arab countries have diplomatic ties with Israel, starting with Egypt in 1979, Jordan in 1994, the United Arab Emirates and Bahrain in September 2020, and then Sudan and Morocco later that year.
2 months ago