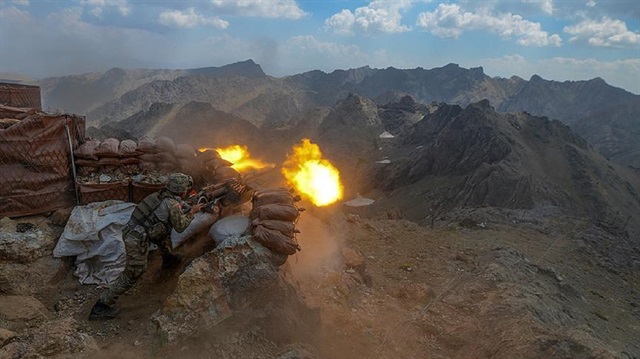 At least 46 PKK terrorists have been killed in military operations in eastern Turkey, the Interior Ministry said on Thursday.
In another revised statement, the ministry said 26 terrorists were killed in the Semdinli district of the southeastern Hakkari province, while nine others were killed in the Nazimiye district of the eastern Tunceli province.
Eleven more terrorists were killed in the southeastern Sirnak province, it added.
The Turkish General Staff also confirmed in a later statement that 11 PKK terrorists, who were preparing for an attack, were killed in two separate air raids in the Bestler-Dereler rural areas of the Sirnak province.
The Turkish army said those killed in the Semdinli district were trying to escape to northern Iraq.
The PKK -- listed as a terrorist organization by Turkey, the U.S. and the EU -- resumed its armed campaign against Turkey in July 2015.
Since then, it has been responsible for the deaths of more than 1,200 Turkish security personnel and civilians, including a number of women and children.