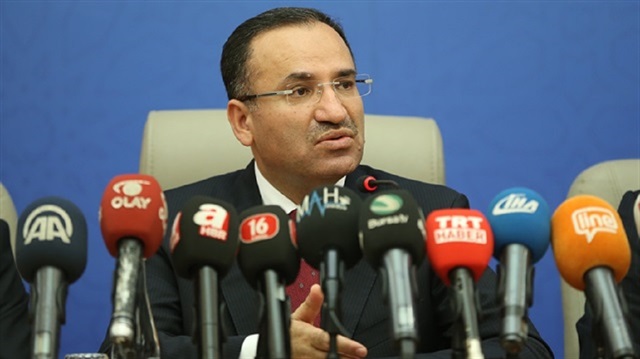 At least 6,000 people have been arrested across Turkey over ties to Friday's coup attempt, Justice Minister Bekir Bozdağ said Sunday.
The government previously said around 3,000 military personnel had been arrested and last night a senior prosecutor ordered the arrest of nearly 2,750 judges accused of links to the Fetullah Terrorist Organization to be behind the coup.
"The legal process will continue," Bozdağ said on state-run broadcaster TRT. "This will be the most extensive case ever seen in Turkey's history."
He promised that those involved in the failed coup would "pay the price".
The attempted takeover was organized by followers of U.S.-based Fetullah Gülen to overthrow the government through supporters within the Turkish state, particularly the military, police and judiciary.
Bozdağ repeated President Recep Tayyip Erdoğan's call for the U.S. to extradite Gülen.
"Protecting [Gülen] will weaken the U.S.'s position and damage its reputation," he said. "I presume the U.S. will not back someone who carried out these acts against Turkey."
The coup saw 161 people killed around the country.