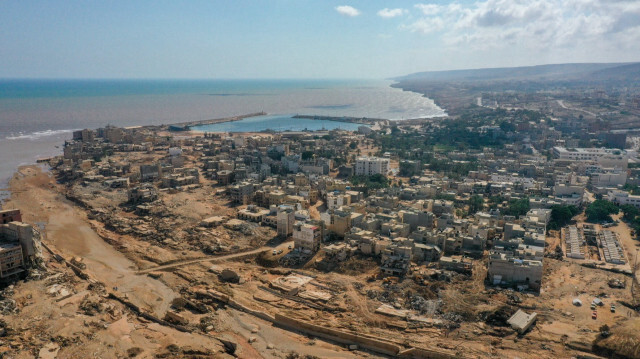 Libya's Tripoli-based unity government on Monday said that 70% of the infrastructure in eastern Libya was damaged by last week's devastating floods.
In a statement, Al-Hussein Swedan, head of the Transport Ministry's roads and bridges department, said 11 bridges collapsed from the floods, including two bridges that linked Derna with the cities of Soussa and al-Qubba and six others.
Derna was hardest hit by deadly flooding caused by Mediterranean Storm Daniel on Sept. 10, causing the city's dams to burst, washing away homes and people.
He also said 80% of the water pipelines in all eastern towns and villages collapsed, and 50% of the roads in the devastated areas were damaged.
Swedan added, however, that his department managed to open alternative routes in affected and damaged areas.
According to the UN Humanitarian Office (OCHA), at least 3,958 people have died across Libya due to flooding, revising its previous death toll of 11,300.
On Saturday, the Eastern Libya-based Health Minister Osama Hamad said that to date 3,252 corpses had been buried.
More than 40,000 people have been displaced across Libya's northeastern areas by the deadly floods, the UN office said.
3 months ago