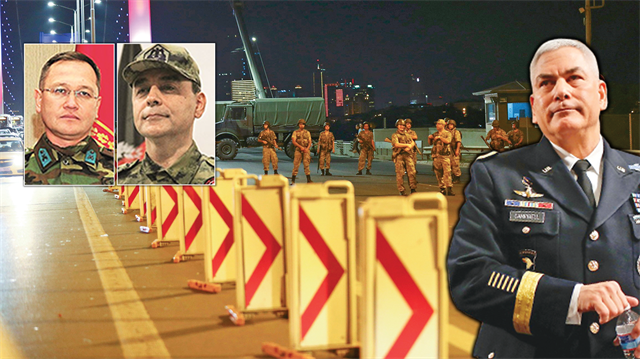 Following the detention of two high-ranking Turkish soldiers on duty in Afghanistan, U.S. commander Campbell's involvement in the July 15 coup attempt in Turkey has been clarified.
Turkey's Afghanistan Task Force Commander Major General Cahit Bakır and Kabul Training, Support and Advising Commander Brigadier General Şener Topçu were detained in Dubai airport while attempting to flee the United Arab Emirates (UAE).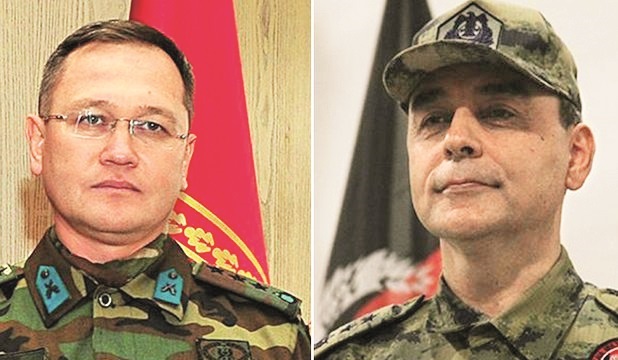 Bakır and Topçu have been working with Campbell, the former U.S. Commander of the International Security Assistance Forces (ISAF), a NATO force in Afghanistan, for a long time during their duty in ISAF.
Campbell retired from his post in ISAF earlier this year and undertook the "duty" for organizing the coup in Turkey.
After his retirement in March, Campbell started working with an 80-person team of the American Central Intelligence Agency (CIA) to organize a group of Fetullah Terrorist Organization (FETÖ) gangs inside the Turkish military.
His link with the coup attempt has come to light after the detention of two commanders of Turkish military units in ISAF.
Both commanders tried to escape the UAE form Afghanistan, immediately after Turkish authorities issued an arrest warrant against them, as part of a wide-ranging investigation against FETÖ, a terror group led by US-based so-called Turkish cleric Fetullah Gülen.
Retired Colonel Haydar Ateş the former commander of the Turkish troops in Afghanistan, said the United States army, stationed in the Bagram military base in Afghanistan, have carried out many operations to passivate Turkey's impact in the region.
Col. Ateş, who had been leading the Turkish forces in Afghanistan, said the U.S. tried to obtain full control of ISAF, a NATO-led security mission in Afghanistan which the Turkish military also joined.
In this context, the U.S. military has repeatedly attacked Turkish forces in Afghanistan between 2006 and 2009.
Sometimes, the U.S. used its subcontractors inside the Taliban to hit the Turkish military.
One of the patriotic commanders, Colonel Faruk Sunger, was martyred in a U.S. attack in Afghanistan, said Col. Ateş.
Staff Colonel Faruk Sunger and Specialist Sergeant Mevlüt Baydır was killed on July 14, 2009, in a suspicious road traffic accident when both of them were on duty in Mazar-i-Sharif.
Moreover, the Turkish units have faced several U.S. attacks, including an attack on an ISAF Turkish Unit convoy, a mine attack targeting Turkish forces, he said,adding that only Turkish military had not been allowed to enter airports in the region.
Ateş added that a Turkish military helicopter had also been shot down by the U.S. forces during this period.
In March 2012, one of Turkey's Skorsky-type helicopters that had been carrying Turkish military personnel, had crashed in the Bagrami area killing nine officers, two petty officers and a specialist sergeant. Afghan authority denied claims of any attack on the helicopter describing it an "accident".
Ateş said that relations between FETÖ-linked Turkish military personnel in ISAF and the U.S. military must be investigated.
ISAF has a direct effect on the failed coup attempt in Turkey, because the U.S. aimed to control the Turkish Armed Forces, or TAF, through FETÖ gangs.
7 years ago