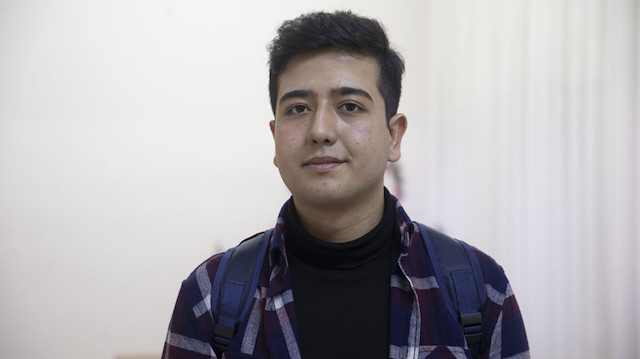 An Afghan boy taken under state protection by Turkey dreams of becoming a doctor someday.
"Becoming a doctor is my lifelong dream. Turkey has become my second home by giving this chance to me," Ayed Mohamed Mousa said.
Two years ago, the 17-year-old was detained by Turkish security forces as he attempted to cross the Turkish border to Europe.
He was taken under state protection as he was a minor.
Moussa recalled being born in a poor family that migrated to Iran from Afghanistan in the pursuit of a better life.
Next, they wanted to cross to Turkey and onward to Europe.
But things did not go as planned. Only Moussa was able to cross the border to Turkey.
Leaving his family behind, he reached Turkey's border city of Edirne from where he wanted to cross to Greece.
Little did he know, that his detention by Turkish border guards will change his life for the better.
"When I came to Turkey, I met a lot of good people and loved them. Everyone supports me in my quest to get an education including my teachers, principals and the governor of Edirne. Thanks to them I have a good education," he said.
Moussa said he feels indebted to Turkey and wants to serve Turkish people as a doctor.
"I want to respond to the Turkish people's kindness and help," he said.
Bilgin Ozbas, the director of family, labor and social services in Edirne, said Moussa was accepted to Turkey as part of state initiative to provide shelter to unaccompanied children.
He said Moussa learned Turkish within two years and has been the most successful student in his school.
*Writing by Fahri Aksut