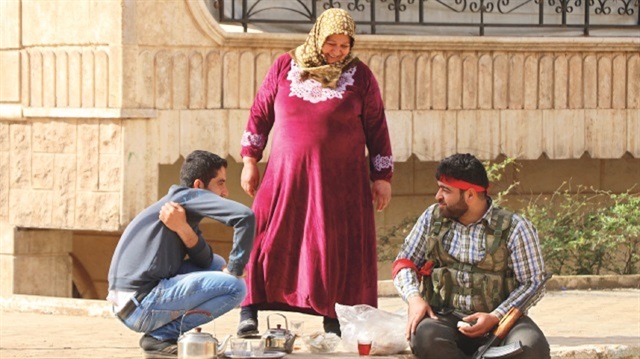 Residents of the newly-liberated city of Afrin received Turkish security forces with immense gratitude and good wishes, as celebrations erupted after the northwestern Syrian city center was cleared by the Turkish Armed Forces (TAF) and Free Syrian Army (FSA) fighters Sunday from terrorist elements, putting an end to years of oppression and injustice.
Describing the hardships they faced in the days leading up to the liberation of Afrin, residents expressed their hopes for a better future, and a swift return to peace and prosperity, as was the case in the Euphrates Shield region following the Turkish-led operation.
In the wide-ranging Euphrates Shield Operation launched in August 2016, the Free Syrian Army -- with the support of the Turkish army -- had cleared 2,000 square kilometers (772 square miles) of land along the Turkish-Syrian border of terrorist elements.
"We owe Turkey so much"
Forty-four-year-old Afrin tradesman Zain al-Abideen Kazan said he had always prayed for Turkey's soldiers to come, and God has accepted his prayer.
"Three or four days earlier, we saw Kurdistan Workers' Party (PKK) terrorists loading their weapons in vehicles. We think they left for Manbij or the al-Jazira region. Their numbers had dwindled recently. We owe Turkey so much. Thank you."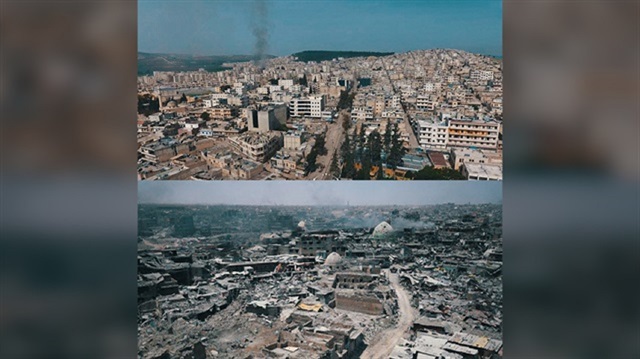 "We are free"
Sixty-year-old Ali said he felt great joy and said that he hopes things will be even better than before.
"It's not important where the terrorists went, what matters is that we're free. May God bless Turkey and President Recep Tayyip Erdoğan. Terrorists oppressed us so much. They prevented residents from leaving the city.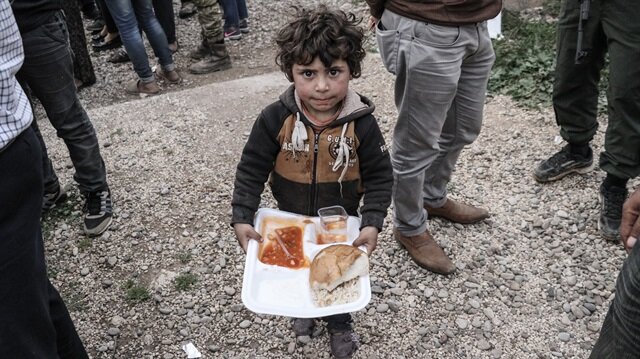 The Turkish Armed Forces and Free Syrian Army took control of the Afrin town center early on Sunday as part of Operation Olive Branch, which was launched on Jan. 20 to clear the area of YPG/PKK-Daesh terrorists.
The Afrin town center is now under total control of Turkish and FSA in its north, east and western regions.
According to the Turkish General Staff, the operation has aimed to establish security and stability along Turkey's borders and the region as well as to protect Syrians from terrorist oppression and cruelty.
The operation is being carried out under the framework of Turkey's rights based on international law, UN Security Council resolutions, its self-defense rights under the UN charter, and respect for Syria's territorial integrity, it said.