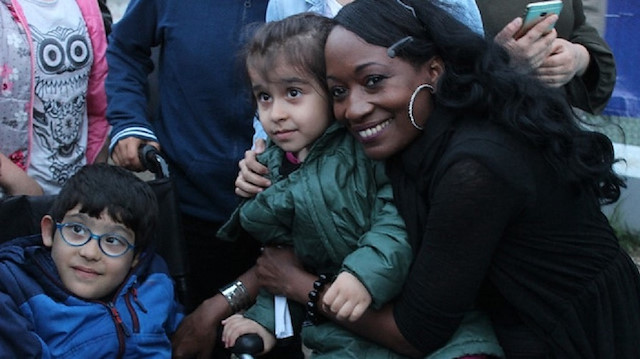 American singer who converted to Islam attends traditional iftar dinner in Istanbul.
Famous American vocalist Della Miles on Tuesday attended an annual iftar (fast-breaking) dinner with hundreds of locals on the streets of Istanbul.
About 3,500 people gathered around tables at the Azerbaijan Friendship Park in the Bağcılar district and waited for the Islamic call to prayer (the adhan) to break their fast.
Stressing her excitement Miles said, "I don't know how to act now. I have been travelling all over the world but have never seen such a scene. Everyone's heart is one. There are beautiful children here. Where there are children, there is also love".
"May Allah accept all our prayers. I love all of you very much. I wish everyone a good iftar", she said.
Miles converted to Islam in March in Turkey's Istanbul after the New Zealand mosque massacre that killed 50 people