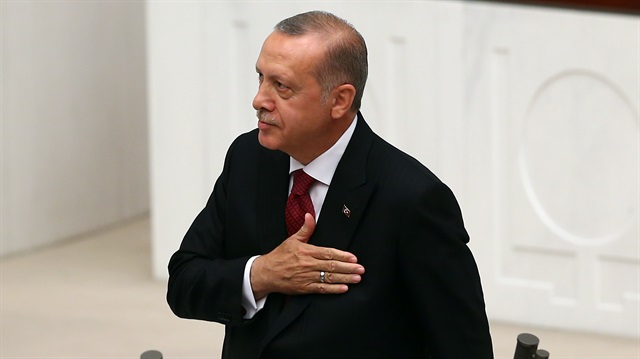 Turkey, under President Recep Tayyip Erdoğan's leadership, will play a more decisive role in the Middle East in the years to come, experts on Turkish foreign policy told Anadolu Agency.
The analysts spoke on the next five years in Turkish foreign policy under Erdoğan's leadership in terms of global balances.
According to Bilal Sambur of Ankara's Yildirim Beyazit University, Erdoğan would apply very "determined" policies in the face of tough circumstances in the years to come and would have Turkey assume an "actor" position in the world.
Stating that Turkey could potentially face many challenges over Iran, Syria, and Iraq due to its relations with Russia and the U.S., he said: "In order to overcome this hard period, there is a need for a strong initiative and leadership under President Erdoğan's rule."
Erdoğan's most important characteristic is that he can say "no" to countries, which the U.S. does not want, said Sambur.
"In the case of U.S. and Israeli [military] intervention in Iran, I think Erdoğan will use his initiative and get effective results."
Turkey, under Erdoğan's leadership, would be the only country to reject possible military intervention in Iran, he added.
"I think the U.S. would definitely consider that resistance ... while making plans in our region."
Another analyst, Ibrahim S. Canbolat of Uludag University in the northwestern Bursa province, also underlined the importance of Turkey's stance in the Middle East.
"Turkey -- which is situated in an important position in the region and the world – is the … strongest country of the Middle East."
Stating that there were big challenges close to Turkey such as Iraq, Syria, and the Israeli-Palestinian issue, he said that the people of the Middle East have great expectations of Turkey.
"Turkey's job is not easy, it is difficult, but if Turkey maintains stability inside the country … it can bring its relations in the Middle East to a more stabilized point," he said.