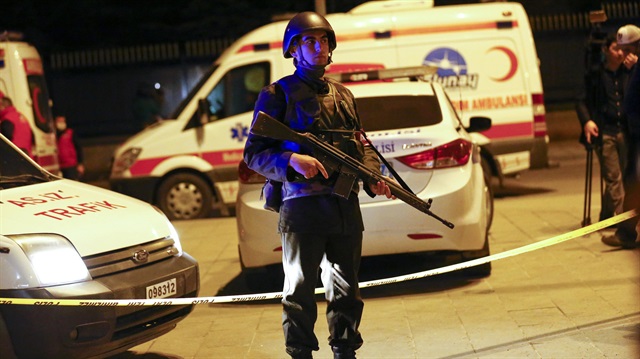 A Syrian national, identified from his fingerprints, carried out a car bomb attack next to military buses in Turkey's capital, Ankara that killed 28 people, security sources said on Thursday.
The bomber, identified as Salih Necar, was thought to have entered Turkey with refugees from Syria. His fingerprints were taken when he entered the country, which was how police identified him, the sources said.
A claim of responsibility for Wednesday's bombing has not yet been made.
Security sources have reportedly said that Initial findings suggest Ankara bomber linked with PKK & PYD terror groups.
On Wednesday evening, a car laden with explosives detonated next to military service buses as they waited at traffic lights near the armed forces' headquarters, parliament and other government buildings in the administrative heart of Turkey, a NATO member state.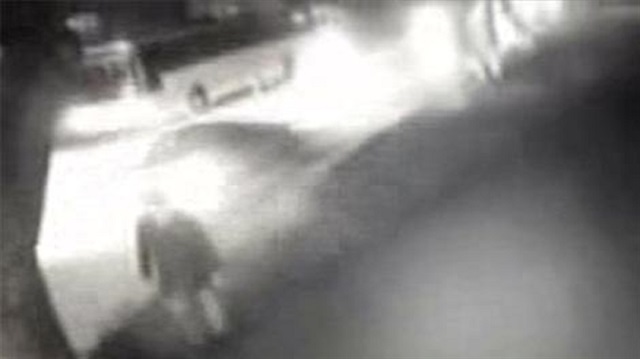 Turkish Deputy Prime Minister and Government spokesman Numan Kurtulmuş said 28 people including soldiers and civilians were killed in the deadliest terrorist attack, which left 61 wounded.
None of the injured are in critical condition
An initial report from Ankara's governor suggested three military-owned vehicles and a private vehicle were hit during the evening rush hour.
The Turkish General Staff said early on Thursday that at least 30 of the 61 wounded people had been discharged from hospital.
The remaining 31 were still hospitalized, but none were in critical condition, the General Staff said in a statement.
Air Force Brigadier General Reha Ufuk Er and his wife, who were near the scene of attack and were slightly wounded, were in good condition, the military said.
The car used in the attack, had been rented out in the western Turkish city of Izmir around two weeks ago and changed its plate number in Istanbul.
Turkey to fight forces behind Ankara attack
President Recep Tayyip Erdoğan, Prime Minister Ahmet Davutoğlu and opposition party leaders condemn the heinous attack in the heart of Ankara's administrative district.
In a written statement President Erdoğan vowed that Turkey will fight against "pawns" carrying out the attacks.
"We will continue our fight against those pawns who conducted these [kinds of] attacks and the forces behind them with much more determination every day," Erdoğan said in a written statement.
"It should be known that Turkey will not abstain from using its right to self-defense every time, everywhere and in every situation," Erdoğan vowed.
Prime Minister Ahmet Davutoğlu, who had been due to attend meetings in Brussels on the migration crisis on Thursday, cancelled the trip, an official in his office said. President Erdoğan postponed a planned visit to Azerbaijan.
Political parties release common declaration
Turkish parliament published a declaration, which was signed by three out of four parliamentarian parties, condemning the attack and expressed that Turkey would not bow to these kind of terror attacks.
"We believe that Turkey has enough power and determination to overcome the terrorism" the statement said.
The parliamentary statement was not signed by the pro-Kurdish Peoples' Democracy Party (HDP) while the ruling Justice and development Party (AK Parti), the main opposition Republican Peoples Party (CHP) and the Nationalist Movement Party (MHP) signed the declaration.
PKK/PYD link behind the attack
While Turkish authority vowed to find out the "pawns" who carried out the attack, security sources said that initial findings suggested the attacker was linked with PKK / PYD terrorist group.
The outlawed Kurdistan Workers Party (PKK) and its Syrian affiliate Democratic Union Party (PYD) terrorist group have recently been attacked by Turkish military.
Turkey recognize both of the groups are terrorist organization and vowed to fight them simultaneously. The PKK, which has been conducted a 31-year-long armed conflicts in the Kurdish populates southeastern region in Turkey, is listed as terror group in Turkey, the EU and US. Last summer, Turkish military has launched a wide-ranged "weeping operation" against the group.
Turkey also sees PYD in Syria, an armed group backed by the US, Russia and even Assad regime, as a branch of the same terrorist organization commanded from Qandil, the PKK headquarter in northern Iraq.
This weekend, Turkish military launched heavy shillings on PYD targets in northern Syrian border city of Azaz. Ankara said it will not allow the terror group to seize the territory near Turkish border.
World reacts with outrage to Ankara bombing
International community including the UN, EU, NATO, US, Germany, France and UK, strongly condemned Ankara attack while expressing full solidarity with Turkey.
UN Secretary-General Ban Ki-moon condemned the attack through his official spokesperson. "[Ban] hopes the perpetrators of this terrorist attack will be swiftly brought to justice. He sends his heartfelt condolences to the families of the victims",
"The United Nations stands in solidarity with the people and the government of Turkey at this tragic time", read a statement issued from UN Secretary-General Ban Ki-moon's office.
German Chancellor Angela Merkel was among the first to strongly condemn the attack and express support for Turkey in the fight against terrorism.
"The federal German government strongly condemns this recent terror attack," Merkel said in a statement released Wednesday evening.
Merkel expressed her sympathy to the families of those killed in the attack and wished a speedy recovery to the survivors.
UK Foreign Secretary Philip Hammond, NATO Secretary-General Jens Stoltenberg, EU High Representative for Foreign Affairs Federica Mogherini, French President Francois Hollande, Italian Foreign Minister Paolo Gentiloni, Qatar Foreign Ministry, Azerbaijani President Ilham Aliyev, Pakistan's Foreign Ministry, Kosovo's President Atifete Jahjaga, Albanian Foreign Minister Ditmir Bushati and other international communities also condemned the terrorist attack in Ankara and reaffirmed their solidarity with Turkey.