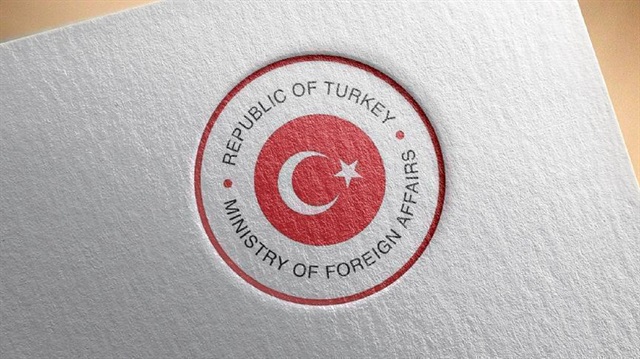 Ankara was not involved in any diplomatic talk or process with the U.S. regarding Afrin, northwestern Syria, Turkish Foreign Ministry said on Tuesday.
In a statement, the ministry said: "The claim made yesterday by the spokesperson of the U.S. Department of Defense that Turkey and the U.S. are conducting diplomatic talks on de-escalation options in Syria's Afrin region is not true."
It said that during his visit to Turkey on Feb. 15-16, the U.S. Secretary of State, Rex Tillerson, declared that a mechanism would be established between Ankara and Washington with a view to overcoming problems related to Syria.
"Manbij would be given priority within this context," it added.
About the discussion between Washington and Ankara about Manbij, spokesman Maj. Adrian Rankine-Galloway on Monday told Anadolu Agency the Pentagon recognizes that Turkey is the only NATO ally with an active insurgency within its border and it respects the specific concerns of Turkey within the region.
Without giving further details, Galloway said there were ongoing diplomatic talks on Afrin between Turkey and the U.S.
On Jan. 20, Turkey launched Operation Olive Branch to clear YPG/PKK-Daesh terrorists from Afrin, Syria.
According to the Turkish General Staff, the operation aims to establish security and stability along Turkey's borders and the region as well as protect Syrians from oppression and cruelty of terrorists.
Turkey also pledges to launch a military operation against YPG/PKK in the strategically important city on Manbij that lies west of the Euphrates River in northern Syria, as part of Operation Olive Branch.
Manbij lies northeast of Aleppo but just south of the Turkish border.
Washington has voiced concerns about the safety of U.S. troops in Manbij amid Turkey's operation in northeastern Syria. There are about 2,000 American soldiers in Manbij.