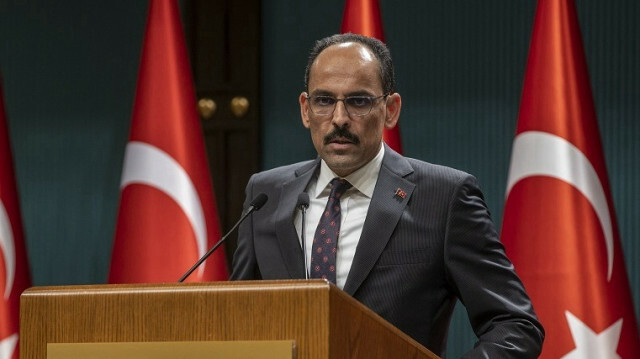 Turkish Presidential spokesman Ibrahim Kalin
Ankara on Thursday criticized former US national security adviser John Bolton's call for the NATO to expel Türkiye and give support to opposition parties in the upcoming elections.
"Bolton, who previously admitted that he supported the coups, called on NATO to intervene in the elections in Türkiye. It is a futile effort to try to take the democratic will of the Turkish nation under tutelage. Gone are the days when you played colonial governor," presidential spokesman Ibrahim Kalin said on Twitter.
Kalin's remarks came after Bolton's opinion article -- titled NATO's Electoral Message for (Turkish President Recep Tayyip) Erdogan -- was published on Tuesday in the Wall Street Journal.
Sharing the article on his Twitter account, Bolton claimed that Türkiye is not acting like a NATO member, saying: "Seriously considering their expulsion or suspension will emphasize the stakes of their coming elections, making it harder for Erdogan to subvert the vote, and give opposition candidates a real chance."
5 months ago