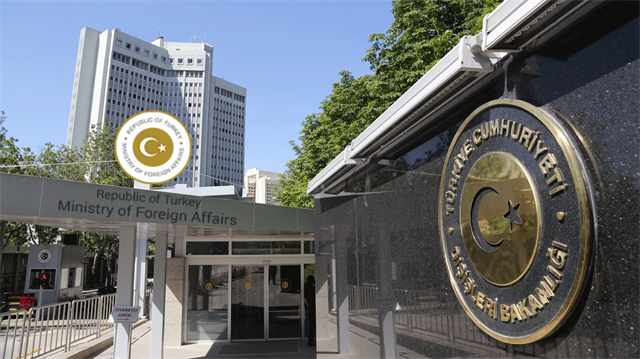 Ambassadors of the five permanent member states of the United Nations Security Council (UNSC) along with other Western delegations were summoned by the Turkish foreign ministry on Thursday following a deadly terror attack in Ankara.
The summons from the Turkish foreign ministry came after PM Ahmet Davutoğlu was ordered to provide comprehensive evidence showing Democratic Union Party/Kurdistan Workers' Party (PYD/PKK) links to the Ankara attack.
The ambassadors of the US, UK, France, China and Russia - the five permanent members of UNSC - along with Germany, Netherlands and EU delegations were among the invited diplomats.
In a statement after the attack, Davutoğlu had said that they have enough documents indicating that PYD and PKK terror group jointly conducted the Ankara car bomb attack that killed 28 people, including 20 military personnel and injured over 60 on Wednesday.