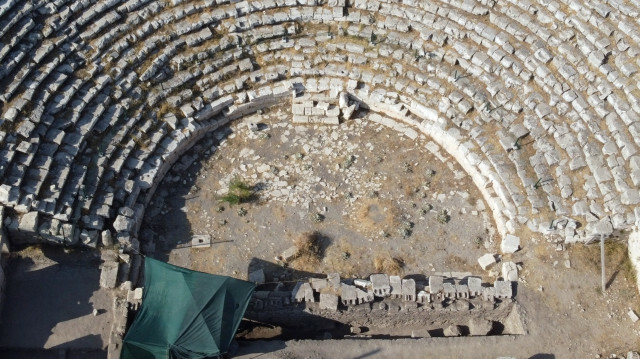 Work continues in southern Turkey to unearth the ancient Hellenistic city of Uzuncaburc, the head of the excavations told Anadolu Agency on Monday.
The 50-strong dig team, led by senior archaeologist Umit Aydinoglu, is working on the excavation and restoration of the ancient city which served during the Hellenistic era as a provincial capital and major religious center, now located in the province of Mersin.
Efforts are underway to unearth the ruins' theater, altar, temple, and Hellenistic tower, said Aydinoglu, a faculty member at Mersin University
Highlighting that the ruins of the ancient city are well-preserved, Aydinoglu said he expects a significant surge in number of visitors to come to the city once work is complete.
*Writing by Ahmet Gencturk