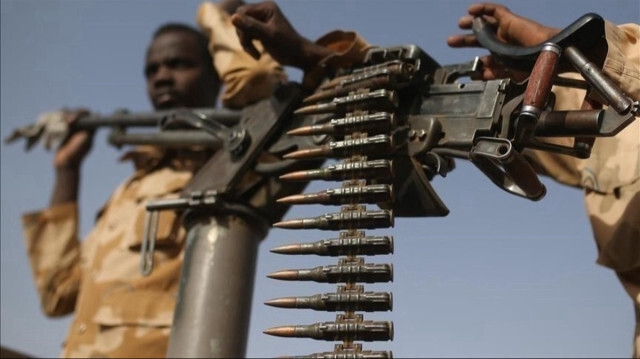 The Somali army on Friday claimed to have killed 27 terrorists during a military operation in the central state of Galmudug.
"Over 27 Khawarij militants were eliminated in a successful operation by the Somali National Army," the Defense Ministry said in a brief statement posted on X.
The operation took place in the villages of Balal-Dheer, El-Gambar, and Mililiqo located within the Central Galmudug state.
Three terrorist bases were targeted and destroyed, along with their vehicles and military equipment, according to the statement.
The latest operation comes amid intensified military operations by the Somali army, involving airstrikes targeting senior terrorist commanders in the country's south and central provinces.
Earlier on Friday, the ministry said an airstrike in the southwestern province of Bakool killed a senior leader of the al-Qaeda-affiliated terrorist group al-Shabaab and his seven guards.
The Horn of Africa country has been plagued by insecurity for years, with the main threats emanating from al-Shabaab and the Daesh/ISIS terror groups.
The terror group has increased attacks since Somali President Hassan Sheikh Mohamud, who was elected for a second term last year, declared an "all-out war" on al-Shabaab.
2 ay önce