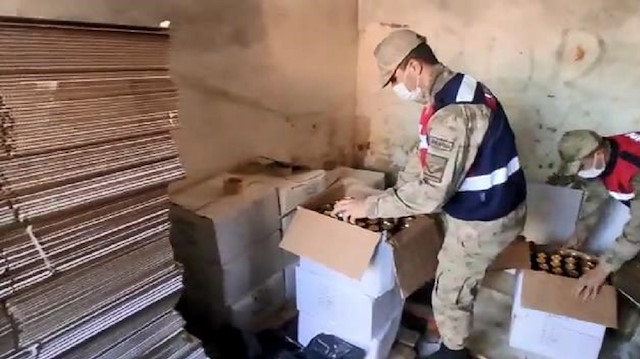 Turkish law enforcement forces seized at least 10 tons of bootleg alcohol in separate operations in two southeastern provinces of the country, sources said on Friday.
As part of operations against illegal alcohol production and distribution, gendarmerie teams captured six tons of bootleg alcohol in the Birecik district of Sanliurfa province. Three people were also held for their alleged involvement.
In a separate operation, police forces captured at least four tons of bootleg alcohol in a storehouse in the Sehitkamil district of Gaziantep province and held two suspects.
Bootleg alcohol is made by using low-cost methyl alcohol instead of ethyl alcohol, which causes serious harm to human health and, in some cases, even death.