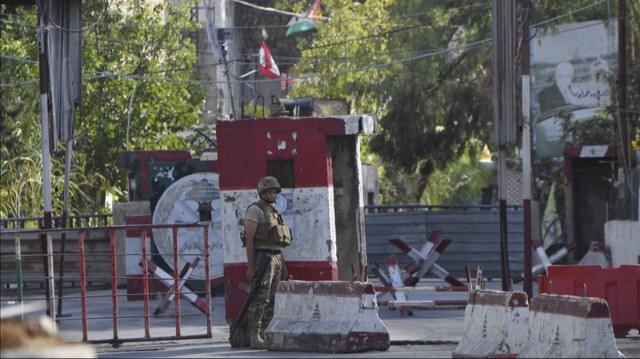 The death toll from renewed clashes between Palestinian armed groups in the Ein el-Hilweh refugee camp in southern Lebanon has reached 15 after a week of violent clashes, local media reported on Thursday.
According to the National News Agency, the clashes which erupted last week between the Fatah movement and a rival armed Islamist group in the camp also left nearly 150 others injured.
On Wednesday, the camp saw fierce clashes in the camp as gunmen used heavy weapons and rocket-propelled grenades, forcing local residents to flee their homes towards the city of Sidon, the broadcaster said.
Efforts are still ongoing to stabilize a fragile cease-fire between the fighting groups in the camp reached late on Friday.
On July 29, the camp saw heavy clashes between the same fighting groups, leaving 11 people dead and more than 40 others injured, according to UN figures.
Established in 1948, Ein el-Hilweh is the largest Palestinian refugee camp in Lebanon, with 50,000 registered people, according to UN figures, though unofficial statistics put the camp's population at 70,000.
The total number of Palestinian refugees in Lebanon is estimated to be about 200,000, distributed among 12 camps, most of which are controlled by Palestinian factions.
3 ay önce