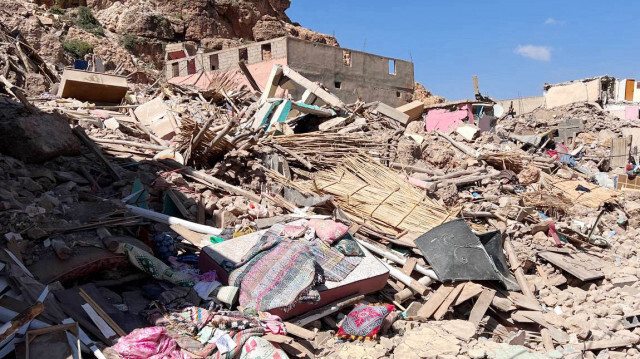 At least 50,000 houses have collapsed completely or partially in Friday's deadly earthquake in Morocco.
Following a meeting chaired by King Mohammed VI, the Moroccan Royal Court, in a statement, said the government would grant emergency assistance worth 30,000 dirhams (about $3,000) to families affected by the earthquake.
Direct financial assistance of 140,000 dirhams (about $14,000) will be granted for totally collapsed houses, and 80,000 dirhams (some $8,000) for partially collapsed houses, the statement said.
At least 2,946 people were killed and 5,674 others injured when a magnitude 7 earthquake struck Morocco late Friday.
The quake was the strongest to hit the North African country in a century, according to Morocco's National Geophysical Institute.
*Writing by Mahmoud Barakat
3 months ago