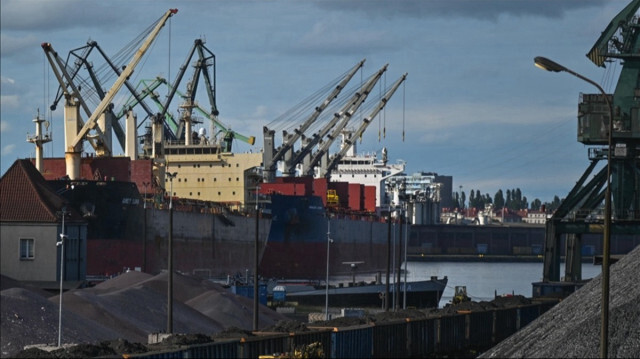 The Australian government on Monday said it has extended "punitive" tariffs on goods imported from Russia and Belarus for two more years.
"Australia is working closely with international partners to impose costs on Russia, through targeted sanctions and trade measures that diminish Russia's ability to fund its illegal and immoral war in Ukraine," Foreign Minister Penny Wong said in a joint statement with Australia's Minister for Trade and Tourism Don Farrell.
The tariffs will now continue until October 2025.
Canberra first introduced an additional 35% tariff on Russian imports in April 2022.
Increasing tariffs "had a significant impact on trade between our countries," said the statement.
With the prohibition on gold and energy, the statement added: "Imports from Russia fell by over 95% in the second half of last year, compared to the same period in 2021."
"Australia again calls on Russia to immediately withdraw its forces from Ukrainian territory and on Belarus to stop supporting Russia's senseless war," the ministers said, reiterating Australia's "unwavering support for Ukraine's sovereignty, and for the Ukrainian people."
2 months ago