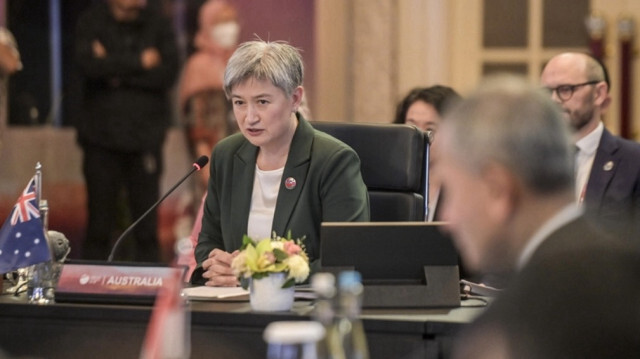 Australian Foreign Minister Penny Wong on Monday said Canberra wants to take next steps towards a cease-fire in the besieged Palestinian enclave of Gaza.
"Australia has been clear in our calls for safe, sustained and immediate humanitarian access so essential assistance can reach people in need and civilians can reach safety," Wong said after 31 people including Australian citizens left Gaza via the Rafah crossing on the border with Egypt early Monday.
"We all want to take the next steps towards a cease-fire, but it cannot be one‑sided," Wong added.
So far, she said, "the Australian government has facilitated the departure of a total of 62 people from Gaza."
The death toll in Israeli attacks on the Gaza Strip since Oct. 7 has reached 13,000, including over 5,500 children and 3,500 women, the media office in Gaza said on Sunday.
The number of injured has exceeded 30,000, with more than 75% of them being children and women, it said in a statement.
The number of missing people crossed 6,000, with most of them suspected of lying under the rubble of the fallen buildings, it added.
An Israeli blockade has also cut Gaza off from fuel, electricity and water supplies, and reduced aid deliveries to a trickle in the narrow area, which has been under relentless air and ground attacks by Israel since the surprise offensive by Palestinian group Hamas on Oct. 7.
Tel Aviv has rejected growing calls for a cease-fire until the release of hostages held by Hamas.
Israeli Prime Minister Benjamin Netanyahu said Saturday that "we will only agree to a temporary cease-fire and only in exchange for the return of our hostages."
12 days ago