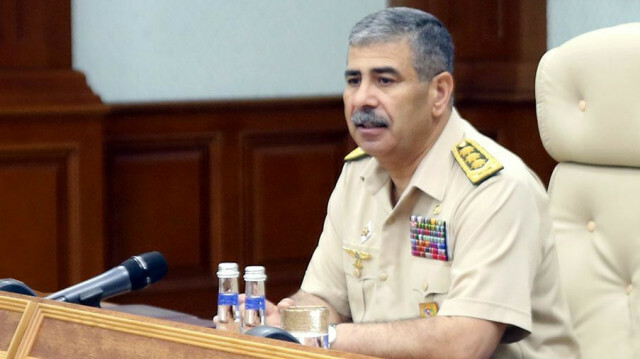 Azerbaijan's Minister of Defense Col. Gen. Zakir Hasanov on Monday ordered the country's army to "be ready" for any Armenian border provocations in light of recent developments in the Kalbajar region.

Speaking at an official meeting held at the Central Command Post, Hasanov called for the "immediate suppression" of harassament fire from the Armenian side of the border.

Armenian soldiers had again "violated the cease-fire agreement" and fired at Azerbaijani positions in the Kalbajar region on Thursday.
Relations between the former Soviet republics have been tense since 1991, when the Armenian military occupied Nagorno-Karabakh, also known as Upper Karabakh, a territory internationally recognized as part of Azerbaijan, and seven adjacent regions.
New clashes erupted last September and ended on Nov. 10 with a Russia-brokered cease-fire.
During the 44-day conflict, Azerbaijan liberated several cities and close to 300 settlements and villages from Armenia's nearly three-decade occupation.

Source: Trend