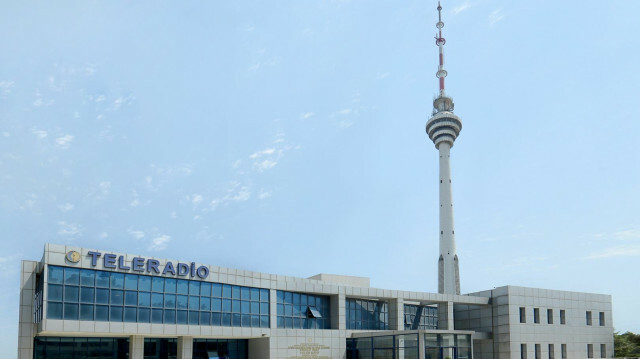 Radio and television broadcasting services were inaugurated on Monday in Azerbaijan's Qubadli district, which was liberated from Armenian occupation during the Second Karabakh War, according to Baku's Ministry of Digital Development and Transport.
The newly erected 50-meter tower in the region's Khanlyg village is now broadcasting eight television and two radio channels in Qubadli city and 12 other villages of the district - Alibayli, Goturbulag, Khojahan, Gapanly, Mughanly, Hal, Khanlyg, Khanzali, Afandilar, Gazyan, Saray, and Yukhary Mollu.
Work on restoring radio and television stations in other liberated territories had been completed earlier in the year.
Starting Dec. 31, 2020, radio and television broadcasting had been restored in Shusha and Khankendi cities, as well as Khojaly, Aghdam, and Barda districts.
On Oct. 4, 2021, a TV tower was commissioned in the city of Kalbajar, ensuring the broadcasting of eight TV and one radio channel in Kalbajar and 15 adjacent villages.
Work is currently ongoing for the restoration of radio and television broadcasting in other liberated territories in Karabakh.
Relations between the former Soviet republics of Armenia and Azerbaijan have been tense since 1991 when the Armenian military occupied Nagorno-Karabakh, also known as Upper Karabakh, a territory internationally recognized as part of Azerbaijan, and seven adjacent regions.
During a subsequent 44-day conflict which ended under a deal signed Nov. 10, Azerbaijan liberated several cities and nearly 300 settlements and villages from Armenian nearly three-decade occupation.
The cease-fire is seen as a victory for Azerbaijan and a defeat for Armenia, whose armed forces withdrew in line with the agreement.