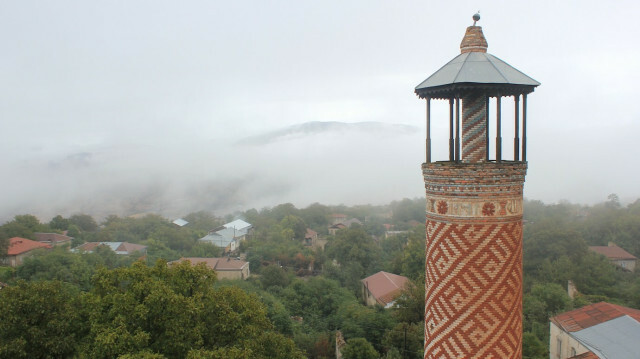 Armenians have destroyed hundreds of Azerbaijani shrines, monuments and cemeteries in Karabakh over the course of Yerevan's decades-long occupation of the region, Deputy Chairman of the country's Committee on Work with Religious Structures Gunduz Ismayilov said on Thursday.
Speaking at the "Great Return: Revival of Culture" conference, Ismayilov stressed that the Armenians even tried to misappropriate certain monuments and houses of worship, namely the region's Albanian churches.
"Mosques, temples, cemeteries, historical monuments, museums, and libraries in the occupied territories of Azerbaijan have been destroyed and looted. Out of 67 mosques in Karabakh, 63 have been razed to the ground and the remaining three have been severely damaged," said a joint statement last year by religious officials.
Relations between the former Soviet republics of Armenia and Azerbaijan have been tense since 1991 when the Armenian military occupied Nagorno-Karabakh, also known as Upper Karabakh, a territory internationally recognized as part of Azerbaijan, and seven adjacent regions.
During a subsequent 44-day conflict which ended under a deal signed Nov. 10, Azerbaijan liberated several cities and nearly 300 settlements and villages from Armenian nearly three-decade occupation.
The cease-fire is seen as a victory for Azerbaijan and a defeat for Armenia, whose armed forces withdrew in line with the agreement.