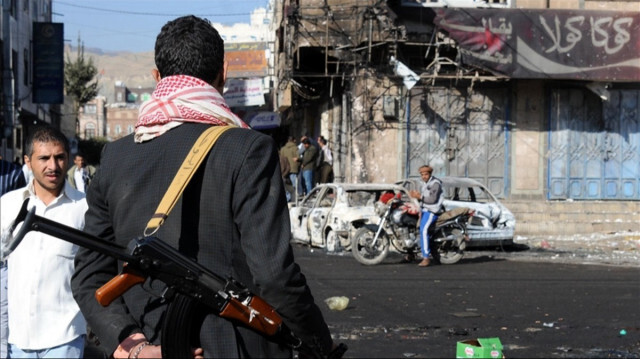 Bahrain's military command said Monday that a drone attack by the Houthi rebel group killed one of its officers and a soldier along the border between Yemen and Saudi Arabia.
The statement, cited by Bahrain's state news agency BNA, said the victims "were martyred while performing their sacred national duty to defend the southern borders of the sister Kingdom of Saudi Arabia."
It added that the attack occurred "despite the cessation of military operations between the parties to the war in Yemen."
Neither the Arab coalition nor the Houthis have commented on the incident so far.
Yemen's civil war began in September 2014 when Houthi rebels captured much of the country, including the capital, Sana'a. A military coalition led by Saudi Arabia entered the war in early 2015 to restore the Yemeni government to power.
The conflict has created one of the worst humanitarian crises in the world, with millions risking starvation.
Regional and UN efforts are taking place between the warring parties in Yemen with the hope of reaching a comprehensive political solution to the years-long crisis.
#
Saudi-led Arab coalition
2 ay önce