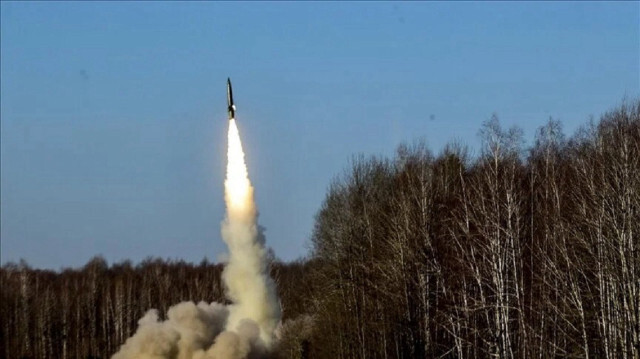 The Biden administration approved Wednesday a potential $285 million National Advanced Surface-to-Air Missile System (NASAMS) sale to Ukraine.
It includes one NASAMS system, including AN/MPQ-64F1 Sentinel Radar, Fire Distribution Center (FDC), canister launchers, secure communications, GPS receivers, and additional equipment and associated US government and contractor technical support, the Defense Security Cooperation Agency (DSCA) said in a statement.
Congress received notification of the potential sale earlier Wednesday, setting off a congressional review period. But the sale is unlikely to face significant opposition from lawmakers amid Russia's ongoing war against Ukraine.
"This proposed sale will support the foreign policy goals and national security objectives of the United States by improving the security of a partner country that is a force for political stability and economic progress in Europe," said the DSCA.
"Ukraine has an urgent need to increase its capabilities to defend against Russian missile strikes and aircraft. Acquiring and effectively deploying this capability will enhance Ukraine's ability to defend its people and protect critical national infrastructure," it added.
The US has supplied Ukraine with billions of dollars in military assistance since Russia launched its offensive in February 2022. The aid has included a wide range of military equipment, including air defense systems, anti-tank munitions, long-range rocket systems, suicide drones and armored personnel carriers.
Tucson-based Raytheon Technologies in the state of Arizona is slated to be the sale's principal contractor.
#
Defense Security Cooperation Agency (DSCA)
7 gün önce