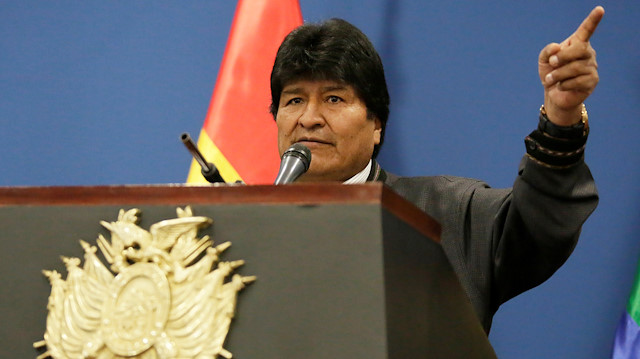 Bolivian President Evo Morales on Saturday slammed Venezuela's opposition leader Juan Guaido over his remarks on a possible U.S. military intervention into the crisis-hit nation.
"We reject the statements by the self-proclaimed Juan Guaido who welcomes a U.S. military intervention in Venezuela," Morales posted on Twitter.
"I wonder what the brothers presidents who recognized him have to say about such incitement to war in Latin America," he added.
Guiado on Friday refused to rule out authorizing a possible U.S. military intervention to oust President Nicolas Maduro from power.
Venezuela has been rocked by protests since Jan. 10 when President Nicolas Maduro was sworn in for a second term following a vote boycotted by the opposition.
Tensions rose when opposition leader Guaido declared himself acting president on Jan. 23, a move which was supported by the U.S. and many European and Latin American countries.
Russia, Turkey, China, Iran, Bolivia and Mexico have put their weight behind Maduro.