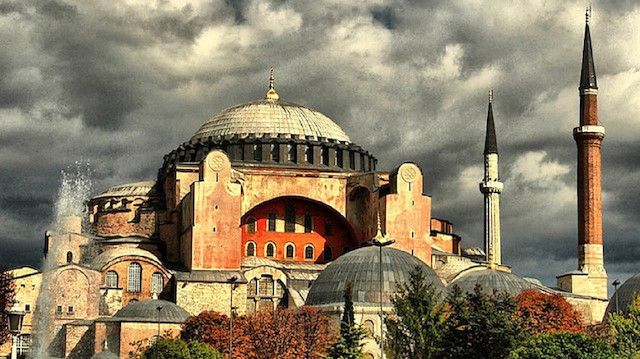 Calls to reopen Istanbul's landmark Hagia Sophia mosque for worship have gained momentum in Turkey following the terror attacks in New Zealand that left 49 worshippers dead.
Turkish social media users and celebrities alike called for the iconic mosque, currently a museum, to be reopened for Muslim worship under the hashtag #AyasofyaİbadeteAçılsın.
The calls were spurred by the reveal that the Australian terrorist Brenton Tarrant had vowed in his manifesto to rid the Hagia Sophia mosque of its minarets.
"We are coming for Constantinople and we will destroy every mosque and minaret in the city. The Hagia Sophia will be free of minarets and Constantinople will be rightfully Christian [sic] owned once more," the text states.
"My brothers, he called Istanbul 'Constantinople'! He threatened to turn Hagia Sophia into a church," Turkish President Recep Tayyip Erdoğan said in a speech on Friday.
The manifesto calls on people to murder the 'enemies' of European nations and describes President Erdoğan as "the leader of the largest Islamist organization in Europe".
Thousands of Muslim Turks have prayed outside the Hagia Sophia over the years to demand that it be restored as a place of worship. In 2015, a cleric recited from the Quran inside the building, a UNESCO World Heritage site, for the first time in 85 years.
The following year, Turkey's religious authority began hosting and broadcasting religious readings during the holy month of Ramadan and the call to prayer was recited to mark the first revelation of the Quran to the Prophet Muhammad.