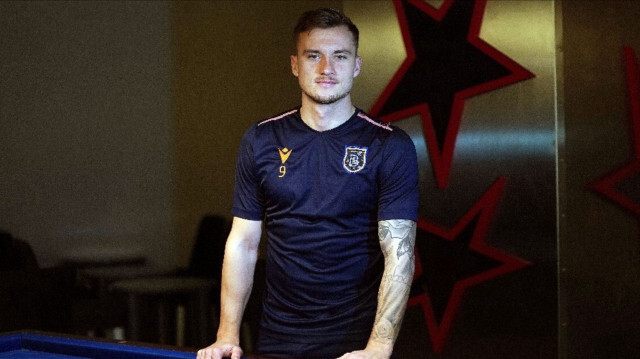 Norwegian football player Fredrik Gulbrandsen
Crawling out of what remained of his room in the middle of the night, Norwegian football player Fredrik Gulbrandsen miraculously survived Monday's powerful earthquakes that struck southern Türkiye, where he plays for a local team.
Gulbrandsen, who was alone resting in his apartment in Adana province after an injury he suffered during a match, tried to flee the 15-floor building when he felt the floor shaking beneath his feet.
"I tried to stand up in the apartment. I couldn't do it because I was shaking so much. I crawled over to grab some clothes and got out of the apartment using the stairs," Gulbrandsen told the Norwegian daily Dagbladet.
"I still can't believe I managed to make it out of that building alive," he added.
He was met by an atmosphere of great panic outside, he recounted, seeing "many people trying to get out of their apartments like me and scattered around."
The 30-year-old striker went on to say that he called the family of his Norwegian teammate Jonas Svensson and took them with him to the club's facilities.
Gulbrandsen said they were "in good shape" but had gone through a traumatic experience.
Gulbrandsen, who joined Adana Demirspor from Medipol Basaksehir last year, scored a goal and four assists in 13 matches.
All sports activities in Türkiye have been suspended until further notice due to the deadly earthquakes as the country observes a seven-day period of national mourning.
The Turkish Football Federation confirmed on Tuesday that all fixtures this week, on Feb. 7-12, had been postponed.
At least 8,574 people were killed and 49,133 others injured after two strong earthquakes on Monday jolted southern Türkiye, the country's President Recep Tayyip Erdogan said on Wednesday.
The magnitude 7.7 and 7.6 earthquakes, centered in Kahramanmaras, struck 10 provinces and affected more than 13 million people.
2 ay önce