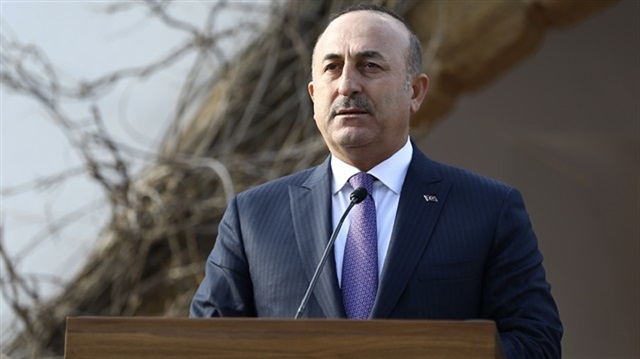 Foreign Minister Mevlüt Çavuşoğlu has said that Turkey will enter Manbij, Syria after Turkish forces complete the Euphrates Shield operation in al-Bab. He also called on the United States to not to cooperate with Kurdistan Workers' Party (PKK) Syrian affiliate Democratic Union Party's (PYD) and People's Protection Units in planned operation against Daesh.
"Reports that a U.S.-allied YPG in northern Syria had agreed under a deal with Russia to hand over villages on the front line with Turkey-backed opposition were false," Çavuşoğlu said on Thursday.
"The U.S. should correct its mistake and stop supporting the YPG or cooperating with the terrorist organization," he said.
"We have already told Washington officials that we would hit YPG targets if they don't withdrawal from the city," he added.
Çavuşoğlu also said that, Turkish army would attack PKK/PYD in Syria's Manbij unless group withdraws.
Çavuşoğlu spoke of diplomatic requirements and said Turkey will continue to fight against the PKK.
Turkish officials have repeatedly said that Turkey will conduct operations in Raqqa and Manbij.
The U.S. counter-Daesh strategy is significant for Turkey, as Ankara has been expressing its frustrations regarding U.S. support of the PYD and YPG, which also comprises a lorge part of the Syrian Defence Force (SDF), against Daesh.
The PKK is listed as a terrorist organization by the U.S. and EU.
Since Turkey considers the PYD to be a PKK affiliate, Ankara says Washington should not cooperate with it. The U.S. does not consider the PYD, YPG or SDF to be terrorist organizations.